2 minutes reading time
(411 words)
FAQ: What is a CDN? How Does a CDN Benefit My Small Business Website?
A content delivery network (CDN) refers to a widely-distributed group of servers that speed up website loading times by reducing the distance between the user and the server, allowing the user to more quickly view content from anywhere in the world. Many popular platforms like Facebook and Amazon rely on CDNs to make their images and videos more quickly accessible to their millions of users.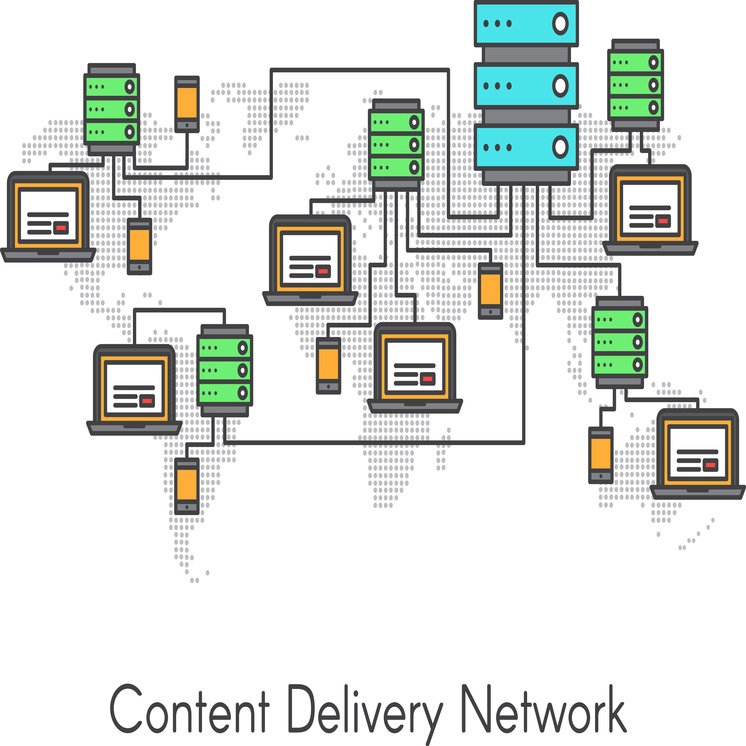 How CDNs Offer a Smooth Web Browsing Experience
When you host your website, your website is stored at a single location on a server. CDNs facilitate faster transfers of assets needed to load web pages including HTML, style sheets, and script files (think images, graphics, styles, etc.) Instead of requiring ever user request to be sent back to the original server, the CDN handles requests in closer proximity to the end user and directs high volumes of traffic away from the origin.
A CDN works by caching your content to prevent unnecessary delays caused by incoming web page requests. This cached version could be distributed to several other locations, each with their own servers, to help deliver content to users in that specific region.
Benefits of Installing a CDN Service
There are many benefits to installing a CDN such as:
CDNs optimize your website for speed with faster page loading time, keeping visitors interested and on your site.
A CDN can lower the cost of bandwidth by minimizing the amount of data transfers from the hosting server to other corners of the internet.
A CDN improves content availability, which allows users to watch high-quality videos, play app games, download software, or retrieve their personal records in a matter of seconds.
As a small business owner, it's important to ensure your website delivers content quickly without any interruptions so you can reduce bounce rates and drive higher conversions by providing a better user experience. A CDN will help you quickly deliver content to meet the needs of your current and potential customers. While there are many CDN providers, at Igniting Business we believe StackPath is a great CDN option for small businesses. You can learn more about StackPath and their pricing here.
To learn more about how to improve your small business website, or for more information regarding our web design and ongoing SEO services, contact us at Igniting Business today!
At no additional cost to you, we may receive a commission if you click on some of the links on this website and make a purchase.