8 minutes reading time
(1644 words)
Is Your Website Informational or Functional?
Most small businesses recognize that having a website is important since the website serves as both a credibility check for potential customers and a way to share information regarding the company's products and services offerings.
However, a distinct difference exists between having a website that simply contains information about your company, versus a website that performs specified business functions. It is important to recognize that having a functional website can be extremely beneficial for your business – whether it be time/cost savings, efficiency, or lead generation.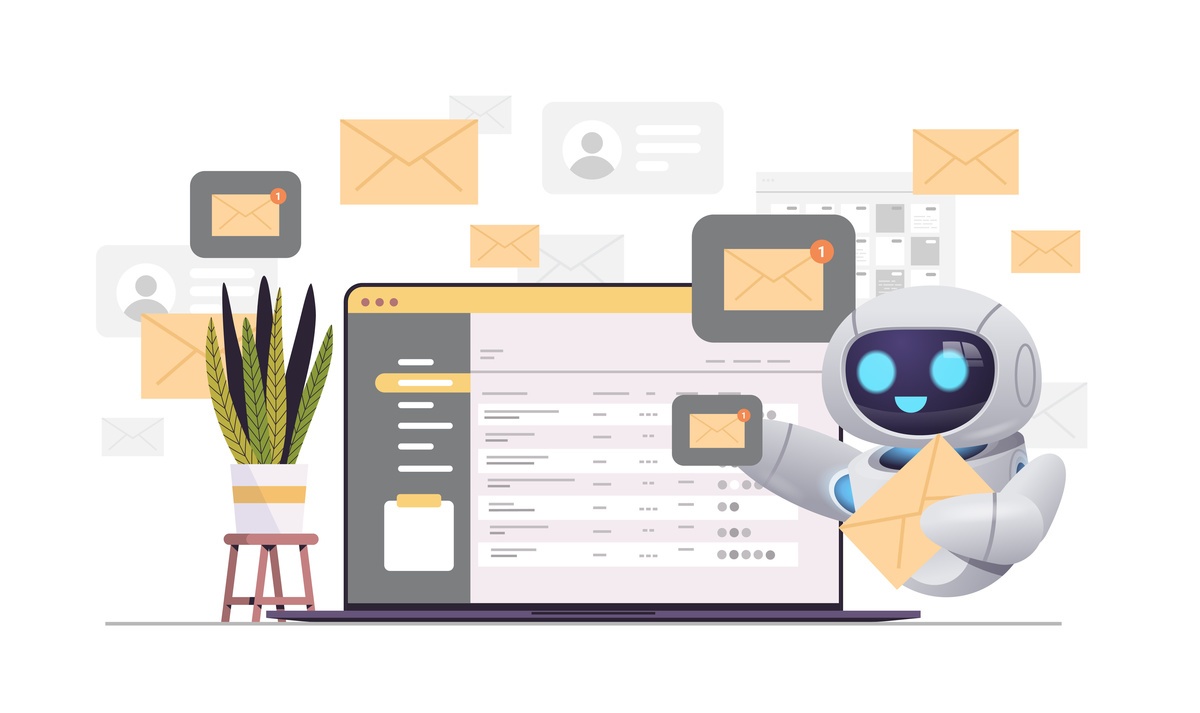 In this article, we are going to look at a few examples of informational versus functional websites. I encourage you to review your current website with fresh eyes and ask yourself whether your site falls into the informational or functional category. Before you start your self-evaluation, you must better understand each type of website.
What Is an Informational Website?
An informational website simply provides basic information about the company including details regarding product and services offerings, as well as contact information.
You likely have seen many informational websites as they are the most common format for small business websites. Informational websites often have 1-8 pages of content that contain text and images about the company, a brief listing of the core product or service offerings, and detailed contact information. Many informational websites will have a simple call-to-action for the customer to contact the company for more info or to schedule a meeting.
What Is a Functional Website?
A functional website performs specific business functions on behalf of the company to streamline operations and save time or resources.
These functions could include lead generation, customer support, e-commerce, appointment scheduling, online bill payment, onboarding, and more! Keep in mind that a functional website can act as an "employee" who never eats, sleeps, needs rest breaks, or requests a raise! As a result, the more tasks you can have your website "perform" for you, the higher number of benefits will be yielded.
Technically, any website can be a functional website if built correctly with features that drive value for the business.
Examples of Functional Websites
The following are just a few examples of functional websites in action. In full disclosure, our web designers built most of these websites for our clients. We hope you can use these examples to get your gears turning regarding how your web presence can move from purely informational to functional.
Lead Generation and Appointment Scheduling
Perhaps one of the most basic functions that your website could and should absolutely do is generate leads. Keep in mind though, simply having your contact information displayed is not enough to move you from the informational stage to the functional stage.
As an example, NextGen Wealth uses their website to generate leads for their business. Beyond their service information, they have a tremendous blog that shares in-depth perspectives on various financial topics. Additionally, as the lead generation portion, they offer a Free Retirement CheckupTM which allows any visitor to schedule a complimentary retirement checkup with a certified financial planner directly from the website.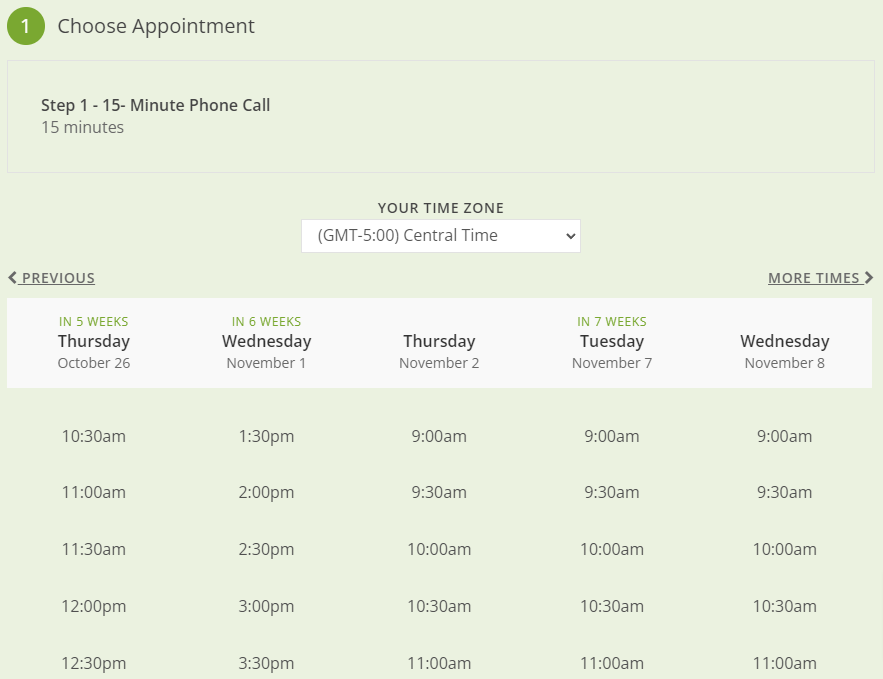 You can use a tool like Zoho Bookings to embed an automated scheduling calendar into your website that directly connects with your teams' Google or Outlook calendars.
New Customer Onboarding
ICT Muscle & Joint Clinic uses their website to inform customers about their health services, as well as allow customers to directly schedule, reschedule, and manage their appointments conveniently from their website. This process also includes collecting the necessary new patient forms and verifications online to save their patients and team time within the clinic.
They also have a consolidated recommended Products page where they can refer existing patients to recommended health products which they may mention during an appointment.
Selling Products and Services Online Through E-commerce
We are used to seeing some websites sell standard products to the public. However, that same concept can be applied to small businesses as well.
For example, typically artists will only sell their products in-person at their gallery or pop-up community events. They could also sell their products on a third-party marketplace like Etsy or Amazon if they can establish that relationship. However, our example artist, Firefly Art, doesn't have a traditional art gallery. Instead, they sell their affordable paintings and drawings directly from their e-commerce website and have made sales to customers from coast-to-coast.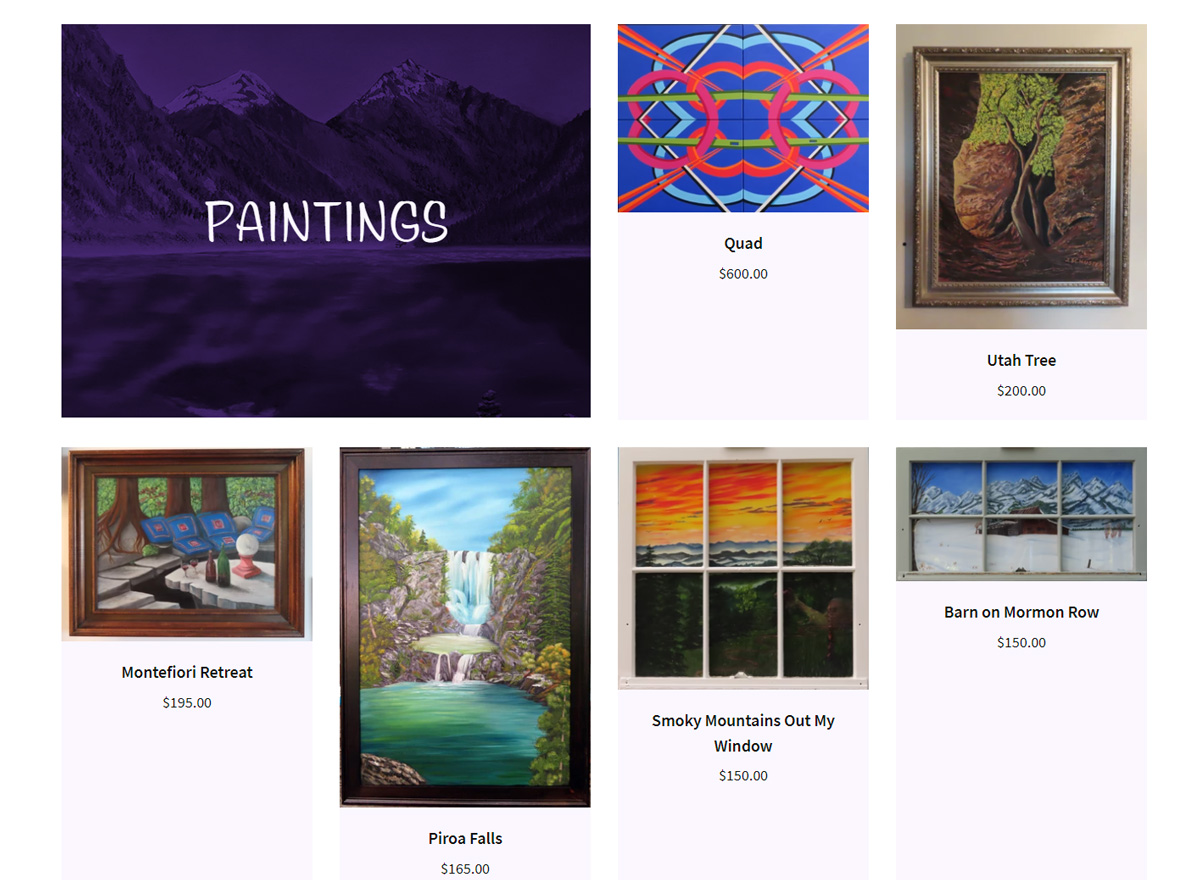 Similarly, business-to-business (B2B) companies can also use e-commerce to sell products to other businesses. For example, Critter Guard uses their e-commerce driven website to sell products to their primary audience of power utility companies (wholesale), as well as their secondary audiences of pest control companies and even homeowners (retail). All of which is done directly from their website. Impressively, they have sold their product to customers in over 30 countries!
On a related note, we build all our clients' e-commerce websites on the powerful e-commerce platform, Shopify, due to its combination of affordability and features.
Customer Support and Online Demos
Side by Side IT, a local IT support company, allows its customers to submit support requests online 24/7/365 directly from their website and associated support portal. This gives customers peace of mind when a computer issue arises.
Collision Resources has a live chat built-in to their website, powered by Zoho SalesIQ, that allows them to chat directly with their visitors on their website. Additionally, they have an online scheduling tool that allows potential customers to schedule a personalized demo of their body shop scheduling software.
Online Payment Collection
Almost all companies struggle with collecting payments from their customers at some point. However, just because you don't sell products online, doesn't mean you cannot collect payments online. For example, this local law firm allows their customers to conveniently pay their invoices and retainers online.
If you're already using a bookkeeping software like QuickBooks or Freshbooks, you likely can integrate online payments very easily!
Advanced Listings and Showcases
Additionally, you can list far more information on your website than just the core details of your products and services. Having more robust details will cut down on the number of repetitive inquiries that your team has to manually handle, saving your team precious time.
For example, Matrix Group showcases all the commercial properties they have available for lease along with the details, floor plans, and photos of the spaces and associated prices.
P1 Service showcases various projects they've completed, sorted by industry, to help customers understand the scope of who they are equipped to serve, as well as the depth of their capabilities.
Online Calculators and Quote Tools
Getting a bit more industry specific, you can offer online calculators and quote tools to build out the necessary information for your visitor to better understand the options available to them.
For example, KC Spray Foam & Coatings, LLC has online calculators that allow their customers to get an estimate on pole barn insulation or the potential savings yielded from using spray foam insulation.
Similarly, Shattuc Cord Specialties allows you to build out your own custom cables directly from their copper cable assembly builder. This drastically streamlines the custom quoting process.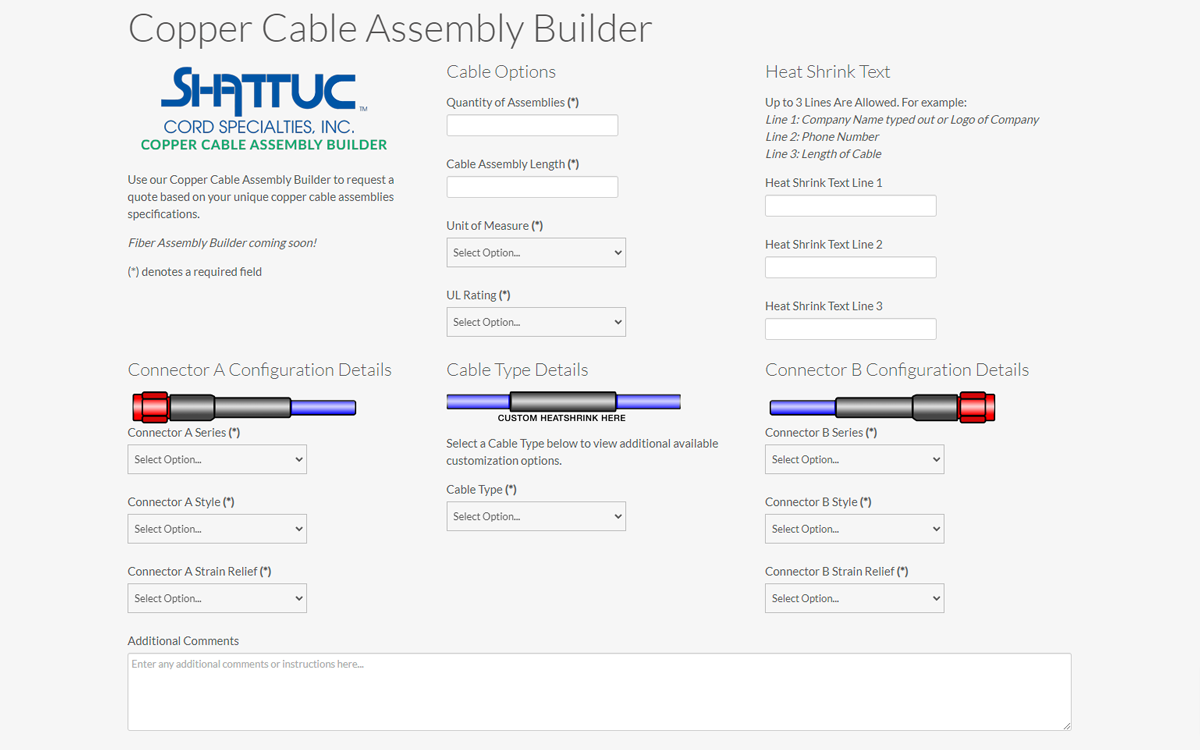 Recruiting
Last but not least, we know many small businesses have trouble recruiting top talent. Your website can help with this process too! Don't simply list that you are hiring and tell the visitor to contact you if they are interested.
Instead, consider adding a robust careers page where someone can see the available jobs, potential pay rates, benefits, and apply online. Major Painting does a great job of this by leveraging a Careers page to find qualified painters and carpenters. This can often be built directly into your website or leverage a third-party system. For example, P1 Service's career page links to a third-party platform where you can view every single job opening and apply online.
Considerations for Building a Functional Website
Now that you've seen examples of both informational and functional websites, you may be able to create new ideas for how your website could become more functional. The following are a few questions you should ask yourself and your team:
What are the goals of our website? E.g. Generate leads, automate support functions, streamline scheduling, etc.
What could the website do to simplify or automate our business? Don't limit yourselves to what you

think

a website can do. Just think about what

would

be nice

if

the website could do it for us. Then talk to a qualified web developer to see how that wish could become a reality.
Who will be using our website and what are their typical needs when visiting the site?
Are my website's current features easy-to-use or do they need to be improved?
What are repetitive tasks or questions that my customer support and sales teams address on a weekly basis?
Those questions can serve as a starting point for transforming your informational website into a functional website.
Need Professional Web Design Help?
If you are interested in learning more about how your website can serve as a tool for your business but aren't sure where to start, contact our team of web developers. We would be happy to brainstorm ideas with you on how your website could transform from an informational site to a fully functional resource for your business.
Even if we can't help you directly, we will still point you in the right direction to either a vendor or toolset that can help.
Additionally, if you want more tips like these delivered to your inbox, consider signing up for our free monthly newsletter where we cover various web design, marketing, and business operations topics.
At no additional cost to you, we may receive a commission if you click on some of the links on this website and make a purchase.