3 minutes reading time
(633 words)
What Is Apple Business Connect and How Can It Benefit Your Small Business
Technology continues to evolve, and new tools emerge daily with the increased use of mobile devices and applications. Apple is one company that continues to develop tools to help its users access products and services they require from different businesses in their local area. The revamped Apple Business Connect, launched in January 2023, is aimed at helping small businesses reach current and potential customers in their geographic area using Apple Maps and Apple related products.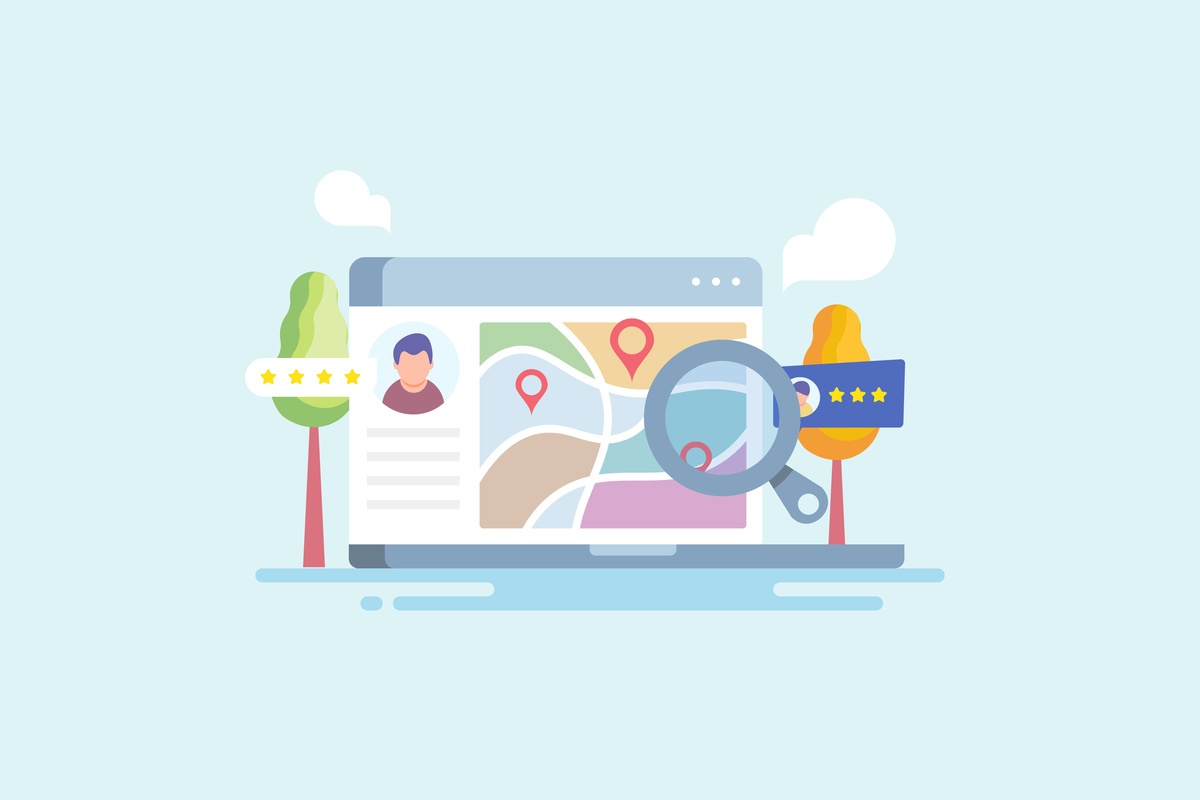 What Is Apple Business Connect?
Apple Business Connect is a free tool introduced by Apple that allows businesses of all sizes to customize and create a place card represent their business online within Apple Maps and related Apple products. The tool has built-in features that offer directions, photos, contact information, and special promotions for a business. Businesses eligible for an Apple Place Card includes places to shop, restaurants, entertainment venues, service businesses, and many more.
How to Register an Apple Business Connect Place Card
Small businesses can either use their existing Apple ID or create a new Apple ID to register or claim their business at Apple's self-service website. Once logged in, you can add your business information and update and personalize your place card. If your business already exists on Apple Maps, you can claim and optimize your existing listing.
How Apple Business Connect Can Help Boost Your SEO
Similar to Google Business Profile (GBP), claiming and optimizing your Apple Business Connect place card can help improve your small business' local search engine optimization (SEO) and visibility. Having a complete and personalized place card will allow Apple users to quickly find, learn about, and engage with your small business. Additionally, your company will benefit from increased visibility on third-party platforms that source location data from Apple Maps products.
Benefits of Apple Business Connect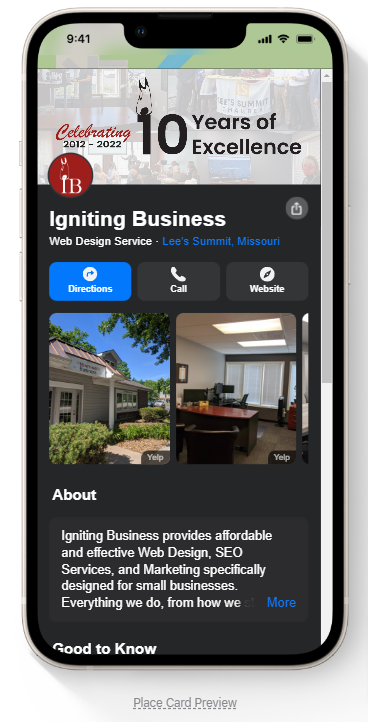 Apple Business Connect can help your small business boost your local visibility and advertise your products and services in search engines through Apple's technology, including Macs, iPads, iPhones, and more. Additionally, other third-party platforms including search engines, like DuckDuckGo, use this data for their own interfaces. Other benefits of this tool include:
1. Improved Customer Engagement
Apple Business Connect's quick actions allows customers to quickly and easily engage with your small business. With just a tap, customers can look up detailed business information, book a reservation, schedule an appointment, view location photos, and more!
2. Share Limited Offers and Announcements
Via Apple's Showcases feature, you can update your Apple listing to showcase promotions, offers, and seasonal specials your small business may be offering. Leveraging Showcases can gain additional visibility for your promotions within Apple Maps.
3. Improved Performance Monitoring with Insights
With Apple Business Connect's Insights feature, it is now possible for you to monitor the number of clicks on your listing, measure incoming traffic, analyze how your listing has been found by users, and more. You can also see what buttons people are clicking on your listing including if they are requesting directions, sharing your listing, clicking our website, viewing a promotion on Showcases, or calling you directly from your listing.
Need Help Boosting Your Online Visibility
At Igniting Business, we strive to help your small business earn higher rankings and increase traffic. For more SEO tips and insights, subscribe to our newsletter! To learn more about our ongoing SEO services, contact us today!
At no additional cost to you, we may receive a commission if you click on some of the links on this website and make a purchase.