4 minutes reading time
(714 words)
The Importance of Web Application Firewall (WAF) for Small Businesses
A web application firewall (WAF) protects websites and other web applications by monitoring and filtering traffic between the website and visitors accessing the site. Considering that website and web application vulnerabilities are a major cause of security breaches, it is essential to utilize WAFs to guard your small business website from cyber attacks.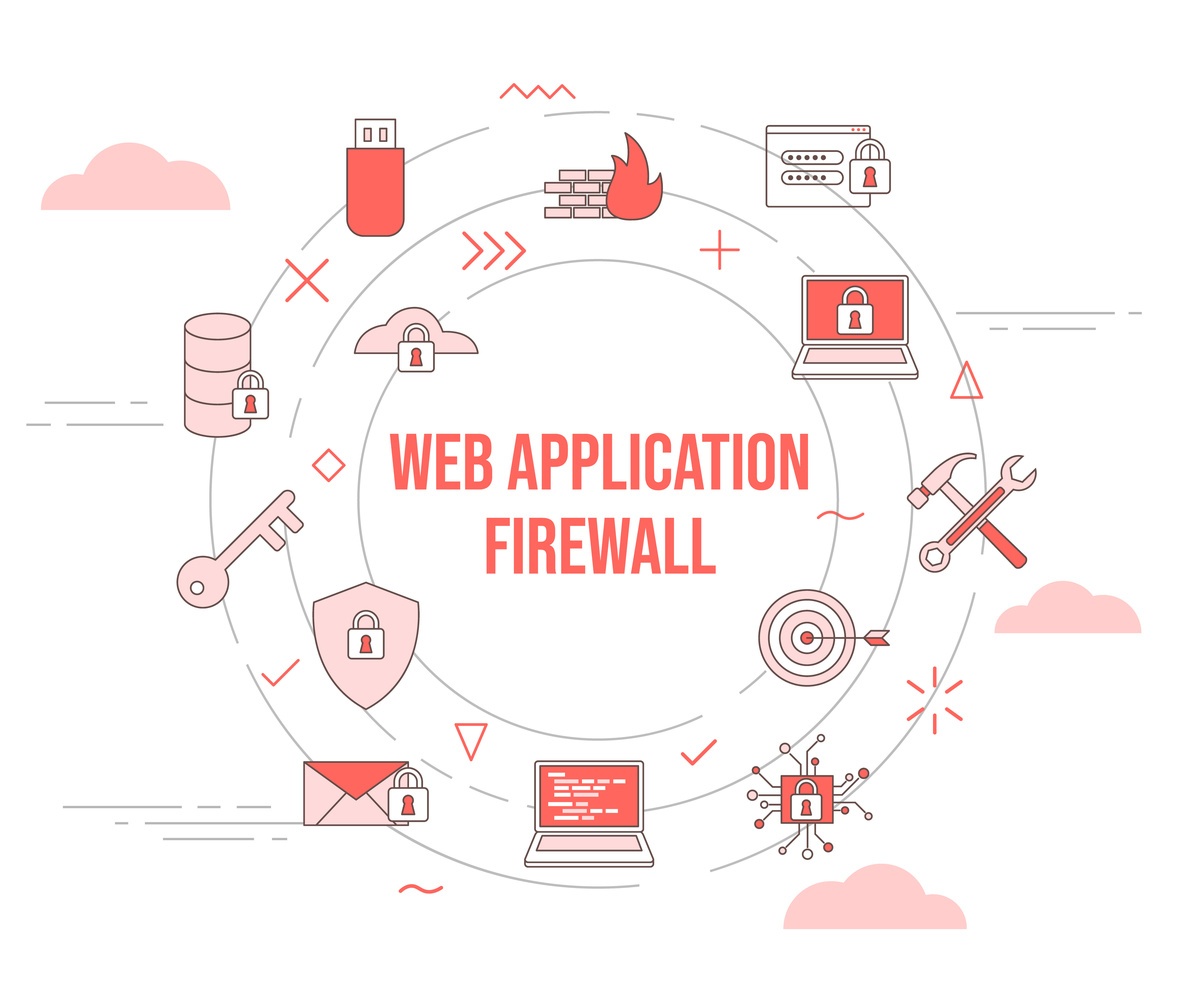 Why Do Small Businesses Need a WAF?
Small businesses need a WAF now more than ever. According to tech-giant IBM, the cost of cyberattacks on companies hit a record high of $4.24 million per every reported incident in 2021. The US National Cyber Security Alliance states that approximately 60% of small business that experience a cyber attack with go out of business within 6 months of the incident.
Small businesses simply cannot afford a cybersecurity breach.
Benefits of Using a WAF
To better protect your small business website, it is important to consider investing in a WAF. Check out these benefits of utilizing a WAF.
1. Effective Protection Against Known Vulnerabilities and Threats
A WAF mitigates threats before they reach your website. By blocking illegitimate traffic and potentially malicious users, a WAF helps to prevent vulnerabilities on your website from being found and exploited. Additionally, some advanced WAFs can even help guard against zero day threats.
2. Identification and Protection Against Bad Bots
As an internet user, you have most likely seen CAPTCHA challenges. These challenges attempt to specifically protect forms against malicious users and spam. A WAF goes far above and beyond a CAPTCHA challenge. Bot traffic makes up almost half of all internet traffic, putting businesses at high risk of bot attacks. With a WAF, malicious bot traffic is identified and blocked from accessing your small business website.
3. DDoS Attack Prevention
Distributed denial-of-service (DDoS) attacks are designed to overwhelm your website with a flood of traffic, preventing regular traffic from accessing your website and potentially revealing security loopholes. A managed, intelligent WAF is equipped to handle sudden traffic spikes and provide your website with multi-layered protection to prevent DDoS attacks.
4. Improved Website Security and Performance
WAFs help block spyware, viruses, worms, phishing, cross-site scripting, SQL injections, and other various other types of cyber-security attacks. The outcome is better website performance and increased security.
5. Advanced Controls for IP Blocking and Geo Blocking
Most WAF's will provide reporting that can show if a particular IP address or set of IP addresses is repeatedly launching attacks against your website. You can use a WAF to block these IP addresses manually or even automatically.
Additionally, most WAFs also provide options for blocking entire countries as well. Geo blocking should be used with extreme caution though as you do not want to accidently block legitime customers or search engine crawlers used for indexing and ranking your website.
Recommended Website Security Solutions
First and foremost, talk to your website developer or web hosting company to see if a WAF is included with your package and ensure that it has been configured properly. Do not assume that your website is automatically protected by a robust WAF. Even if a WAF is included in your package, it likely needs to be configured by a website security professional.
For example, when we launch a new website or perform web security services for our clients, we immediately install a WAF and configure it for the specific website's requirements.
Different WAFs vary greatly in terms of sophistication. If you do not have a WAF in place on your website, or a security team at your fingertips, we recommend using Sucuri's WAF. Sucuri's packages are a certainly an investment, but in addition to a WAF, they also include access to malware/hack removal experts as well as a CDN (Content Delivery Network) for improved performance.
Contact Our Web Security Experts
At Igniting Business, we understand the security risks posed at small businesses. With our ongoing website security packages, we offer quality website security services and peace of mind so that you can get back to focusing on other important business matters. To learn more about our website security packages, or to schedule a complimentary consultation with our web security experts, contact us today!
At no additional cost to you, we may receive a commission if you click on some of the links on this website and make a purchase.