3 minutes reading time
(659 words)
4 Key Features and Benefits of NAS (Network Attached Storage) Devices for Small Businesses
Last Updated on April 10, 2022
As a small business, you often need to work twice as hard to promote your company and successfully grow your business. At the same time, you need your technology to operate both reliably and streamlined on a day-to-day basis. Small businesses commonly have small budgets and limited resources to allocate towards maintaining and improving their technology infrastructure. However, there are many affordable devices on the market today that will have your small business up and running as successfully as your larger competitors.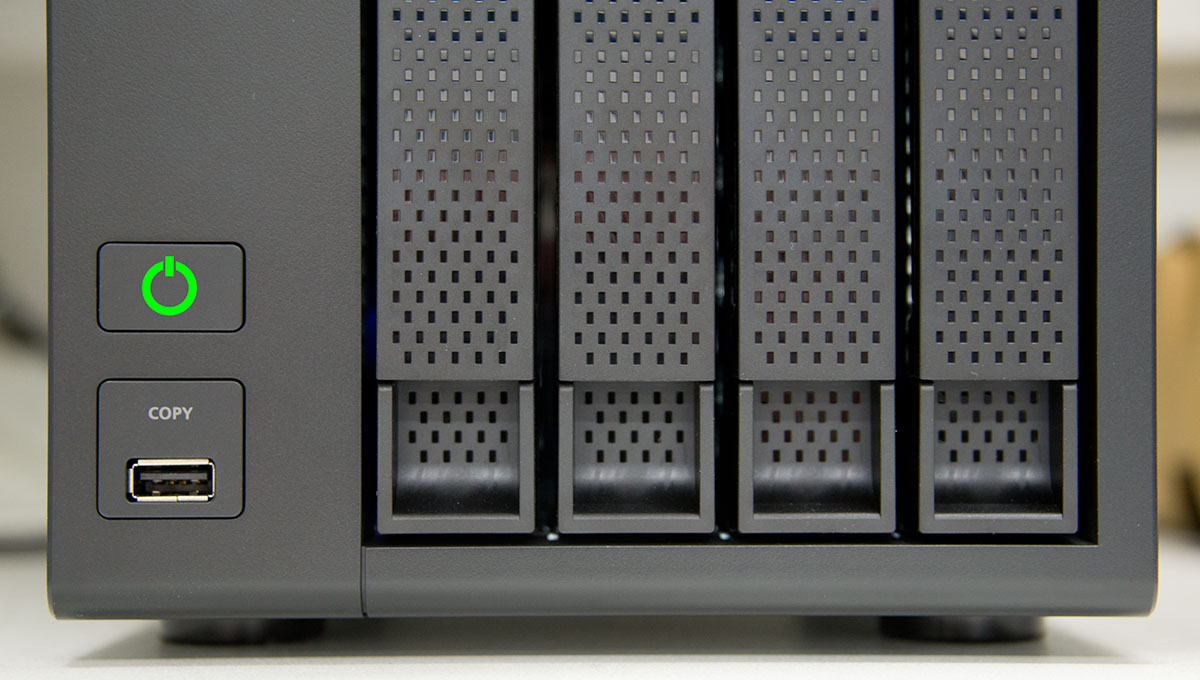 NAS devices are one such example. A NAS, or Network Attached Storage device, is attached to a network and stores data, making the data more accessible to authorized users for sharing, collaboration, and day-to-day work.
Looking for a NAS? Check out these great options!
There are numerous features and benefits of NAS devices for small businesses; the following are just a few of our favorites.
1) NAS Devices Typically Cost Less Than Traditional Servers
From our experience, NAS devices almost always cost far less than normal servers. Not only does the cost savings include the initial purchase and setup, but NAS devices are typically far cheaper to maintain than a Microsoft Windows Server for example. This cost savings allows for more money in the budget to spend on other initiatives which could greatly benefit your small business.
2) Reliable and Extendable Operating System
The NAS includes a fully functional operating system, including access to additional applications (also called packages on Synology NAS devices). This allows you to download a variety of applications to extend the functionality of your NAS device including office security surveillance, backup services for local computers, disaster recovery backups, company knowledge base, etc. The best part is that the majority of these applications are included with the NAS software – free of charge! There are some unique add-ons that may have a license fee associated, so always remember to check the application details and requirements.
3) NAS Devices Have Their Own Cloud Service
Nearly all NAS devices can host their own Cloud service which allows you to remotely access your data from anywhere with an internet connection. You can also setup NAS and file syncing to sync files between your NAS and other computers (e.g. remote workers), or even another NAS device (e.g. a 2nd office location which also contains a compatible NAS). You can also share your data with external third parties through the NAS' Cloud without the 3rd party needing to have any specific software on their end. This can function similarly to other cloud sharing devices like Google Drive, Dropbox, OneDrive, etc.
4) NAS Devices Have a Smaller Office Footprint
NAS devices are typically much smaller than servers, and, as a result, they require less energy and a use smaller physical footprint. Gone are the days of needing a whole server room (or closet!) just to manage your file storage, sharing, and backups!
Looking for Quality Network Attached Storage (NAS) Devices?
Whether you are looking for a starter NAS for a very small team, or a performance NAS for a rapidly growing business, Synology has you covered with numerous options.
What are the Disadvantages of NAS vs. Alternatives?
Traditional servers still boast more functionality than NAS devices. However, this is also often reflected by a higher price tag and maintenance needs than a NAS and is often overkill for most small businesses. NAS devices have come a long way in the last decade, and they confidently now rival traditional server setups. Check out our blog comparing NAS vs. Server for more details.
Because NAS devices save space in the office, solve your file storage and sharing needs, and cause less of a financial headache, a NAS is a great option for a small businesses!
Looking for a NAS? Check out these great options!
At no additional cost to you, we may receive a commission if you click on some of the links on this website.