4 minutes reading time
(721 words)
5 Essential Features People Expect to See on Your Website
Today, your website often serves as consumers' first impression of your business. Therefore, when creating or updating your small business website, it is essential to anticipate what your visitors and potential customers will want to see. If your website is lacking in any way, viewers will quickly redirect their attention somewhere else. Check out these five crucial features people typically want to see on your website.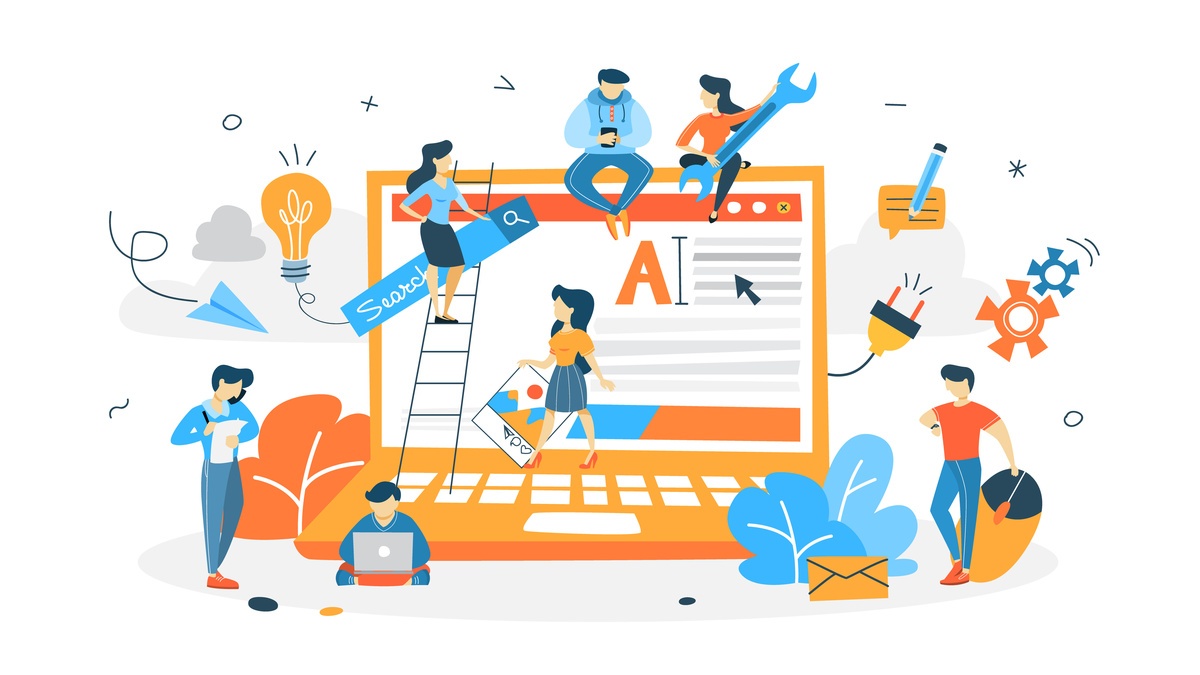 1. A Clear Explanation About Your Business' Unique Selling Point and Offerings
When visiting your website, viewers should be able to quickly understand what your small business is all about and what services and/or products you offer. Not having this information quickly and clearly communicated can frustrate viewers and turn them away. Be sure to including concise, clear explanation about who you are, what you do, and what you provide near the top of your home page.
Also, keep in mind that not all visitors will land on your home page, so plan for interior pages to sometimes be a first impression as well and integrate the required information and a clear call-to-action.
2. Easy Navigation
When designing your small business website, it is crucial to create a website that is easy to understand and fluid to navigate. Keep navigation simple and provide users with what they expect so that they can peruse your website effortlessly. Level 1 (main navigation) should only have roughly five to eight items to avoid visitor fatigue. Sub-navigation (dropdown menus featuring level 2 and level 3 items) can have additional links to pages, but make sure the sub-navigation uses proper nesting and is still easy to navigate.
3. Contact Information
Despite the obvious requirement of having your contact information on your website, many companies fail to blatantly provide contact info. While features like a contact form are crucial, some people may want other contact options including phone, email, or more. In order to satisfy the personal preference of every individual user, ensure the following details are available on your website:
Current address(es) and service areas
Phone number
Email address and/or contact form
Hours of operation
Social media links
4. Consistently Updated Information
Having old, outdated information on your website can be misleading to visitors. To prove yourself as a trustworthy source of information, as well as boost your search engine rankings, it is important to consistently update your website with relevant information. Post new content regularly and make sure your contact information is kept up-to-date to ensure that your website accurately reflects your small business as it is today.
Additionally, if your website's content references statistics, studies, or other timely research, ensure your facts and figures contain the latest information. We recommend doing a quick check on each of your website's core pages (home, about us, products/services, contact, etc.) at least every six months. This routine audit allows you to catch out-of-date information more systematically.
5. Web Security
People are cautious when giving out their information on any platform and will often want to verify whether the website is safe or not before submitting their information. To ease your customers' worries, as well as protect both your small business and your current and potential customers, it is vital to ensure your website security is up-to-date.
This includes making sure you utilize a reliable web hosting company with high security standards and maintain a valid SSL certificate. Additionally, your website should have various security measures in place including a WAF (Web Application Firewall). Routine updates and vulnerability testing should be completed on your content management system's code and core plugins.
All of the above security measures extend your company's credibility and help the site to function smoothly and safely for your visitors.
Create a Solid Website Foundation with Igniting Business
At Igniting Business, we offer quality website design, web security, and web hosting services to create a website that works for your small business. To learn more about our web design services, or to schedule a complimentary consultation with our web design experts, contact us today!
Alternatively, if you are implementing your own web design and digital marketing solutions, check out our free library of recommended tools and resources to help you on your way!
At no additional cost to you, we may receive a commission if you click on some of the links on this website and make a purchase.