5 minutes reading time
(1045 words)
Best SEO Newsletters and Blogs to Follow
In the ever-evolving world of SEO, staying up-to-date is absolutely crucial. I've been asked hundreds of times how our team stays updated on SEO topics outside of our own firsthand knowledge and experiments. Thankfully, the search engine optimization industry is packed full of experts who are unbelievably gracious and willing to share their expertise with little reservation.
Thank you to all of you who go above and beyond to produce truly wonderful content from which newbies and experts alike can learn from your expertise without judgment.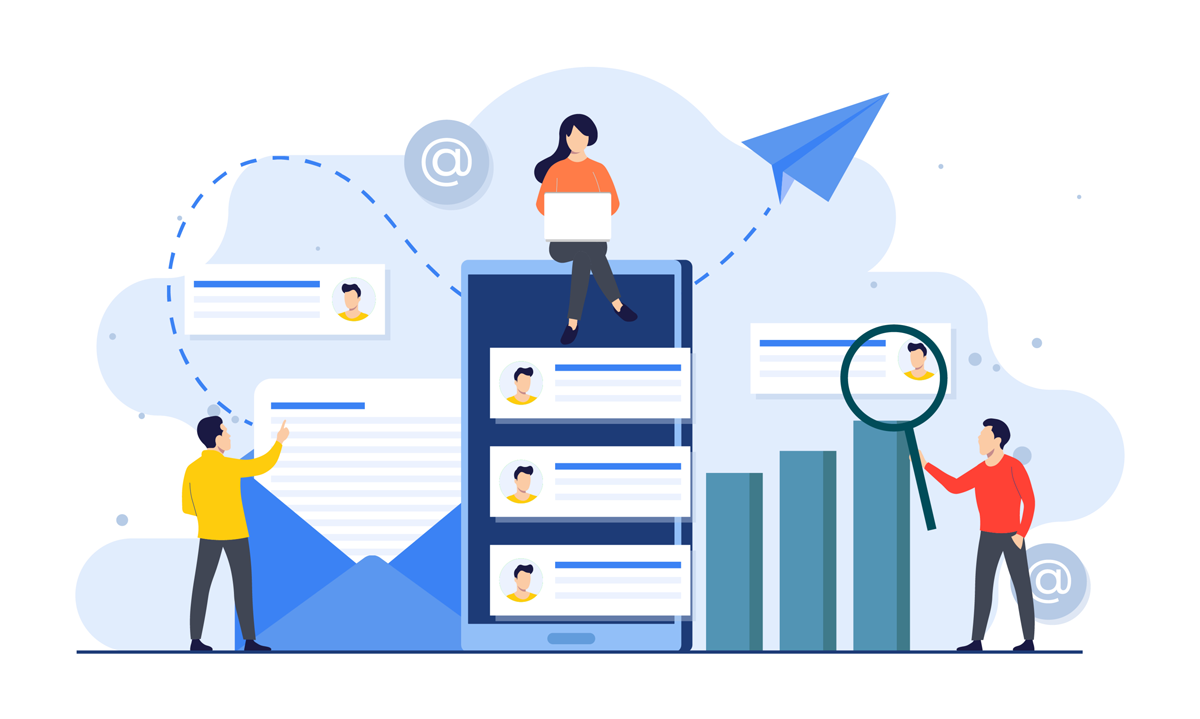 Our Favorite SEO Newsletters and Blogs
The following are our favorite SEO newsletters and blogs (unordered) which provide valuable SEO insights, tips, and the latest updates. We've included a subscribe link for each one in case you're interested in gleaning from others' knowledge.
Search Engine Land
This daily newsletter is by far one of our favorites. Search Engine Land's reporting strikes an exceptional balance between technical detail and accessibility to a wide range of readers, making it valuable for both experts and novices in SEO. Sign up for Search Engine Land's daily newsletter.
Search Engine Land is our top pick for SEO News.
Marie Haynes' Newsletter
Dr. Marie Haynes is a true expert when it comes to the innerworkings of Google, especially as it relates to penalty recovery, SEO audits, and artificial intelligence (AI). This weekly newsletter also offers a paid option for more in-depth, exclusive content. This newsletter has a nice mix of firsthand experience plus a roundup of related content and industry chatter. You can sign up for the free or paid newsletters directly on Marie Haynes' website.
Marie Haynes' Newsletter is our top pick for AI and its impact on SEO.
Search Engine Roundtable
SEO news behemoth, Barry Schwartz, produces daily content and his beloved weekly vlog is the best video recap of all the changes in search in the prior week. The SEO video recap, released on Fridays, is a must-watch for anyone wanting to stay updated on SEO trends, including the latest features and experiments that Google may be running. You can sign up for a daily recap, or simply subscribe to the YouTube channel which is what we personally recommend.
Search Engine Roundtable is our top pick for the latest search engine changes and experiments (AKA our pick for "Barry, is this new?"
SEO FOMO (Aleyda Solis)
This weekly newsletter by renowned international SEO expert, Aleyda Solis, offers solid technical detail on various SEO topics. The format of SEO FOMO is more of a roundup of third-party articles, providing a comprehensive view of the SEO landscape along with Aleyda's international SEO insights. Our favorite part about this newsletter is it has a unique blend of recent SEO News plus a section for in-depth resources/tools for more evergreen SEO initiatives. Sign up for SEO FOMO.
Sterling Sky Newsletter
Sterling Sky's newsletter offers an excellent focus on Local SEO with actual firsthand case studies. It's one of the best resources for those looking to apply SEO concepts to local SEO tactics. Additionally, they've more recently been producing video content for those users who prefer watching over reading. Sign up for Sterling Sky's newsletter.
Sterling Sky's newsletter is our top pick for practical Local SEO tactics.
Igniting Business Newsletter
We are biased on this one as it's the newsletter we release here at Igniting Business. Our monthly newsletter covers a range of SEO, Web Design, and digital marketing topics. Our audience and writing style are a bit different, as our newsletter is ideal for busy small business owners/general managers and in-house marketers who need to cover multiple disciplines with limited resources (time and/or money). Sign up for Igniting Business' free monthly newsletter.
Ahrefs Newsletter
Ahrefs newsletter is highly technical and built for SEO professionals and content creators. While Ahrefs does promote its robust SEO tools heavily (which we are huge fans of and use at Igniting Business!), it's truly great for getting ideas and focuses on relatable use cases. If you want practical, in-depth SEO guides, Ahrefs' newsletter is one of the best. Sign up for Ahrefs weekly newsletter.
Ahrefs Newsletter is our top pick for practical SEO Guides.
Search Engine Journal
This daily newsletter is ideal for those newer to SEO, as well as digital marketing. The writing depth is more basic, making complex SEO concepts fairly easy to understand. Subscribe to Search Engine Journal's daily newsletter.
BrightLocal Local Digest
BrightLocal is a local rank tracking and local SEO platform. They also release a weekly newsletter that focuses on local SEO topics. Brightlocal's newsletter provides a mix of roundups of other third-party articles and original articles with in-depth research which is extremely insightful. They are in a unique position to conduct firsthand research due to the mass amounts of keyword monitoring data available via their SEO agencies and clients' rank tracking and associated survey data. Sign up for BrightLocal's newsletter.
How We Picked Our Top SEO Newsletter List
At Igniting Business, we believe in transparency, so here's the criteria on how we selected these newsletters:
We only include newsletters that we currently follow and have followed for at least 6 months. That said, all the resources that made the final cut we've actually followed for multiple years.
Each newsletter must deliver some

unique

value, not just a roundup. For example, unique value could be in the format of applying the concepts to a specific niche, unique perspective, or showcasing firsthand research.
Speed of reporting is also considered. If the site is only reporting on common knowledge/old news and not giving a unique perspective, it won't make the cut.
Ease of reading is also a factor. It's important that the content presented is easy to digest, explained well, and contains applicable information. Formatting and presentation make a big difference!
For more SEO resources, check out our other recommended tools at Igniting Business Recommended Tools.
Want Your Newsletter to Be Included in Our Favorite SEO Newsletters List?
Yes, we know there are many other great newsletters out there. If you write or manage an SEO newsletter or blog and want to be included in our list, please send us a note, including your unique perspective and benefits. Note that we will follow your content for at least six months before considering inclusion in the list.