6 minutes reading time
(1199 words)
11 Important Elements of an Outstanding Blog Post
Crafting a compelling blog post is no small feat. Every cog in the metaphorical machine must fit together, and one loose bolt could ruin the entire contraption.
Fortunately, there are some practically failproof ways to write a stellar blog article — all it takes is a lot of attention to detail and a strong dose of creativity!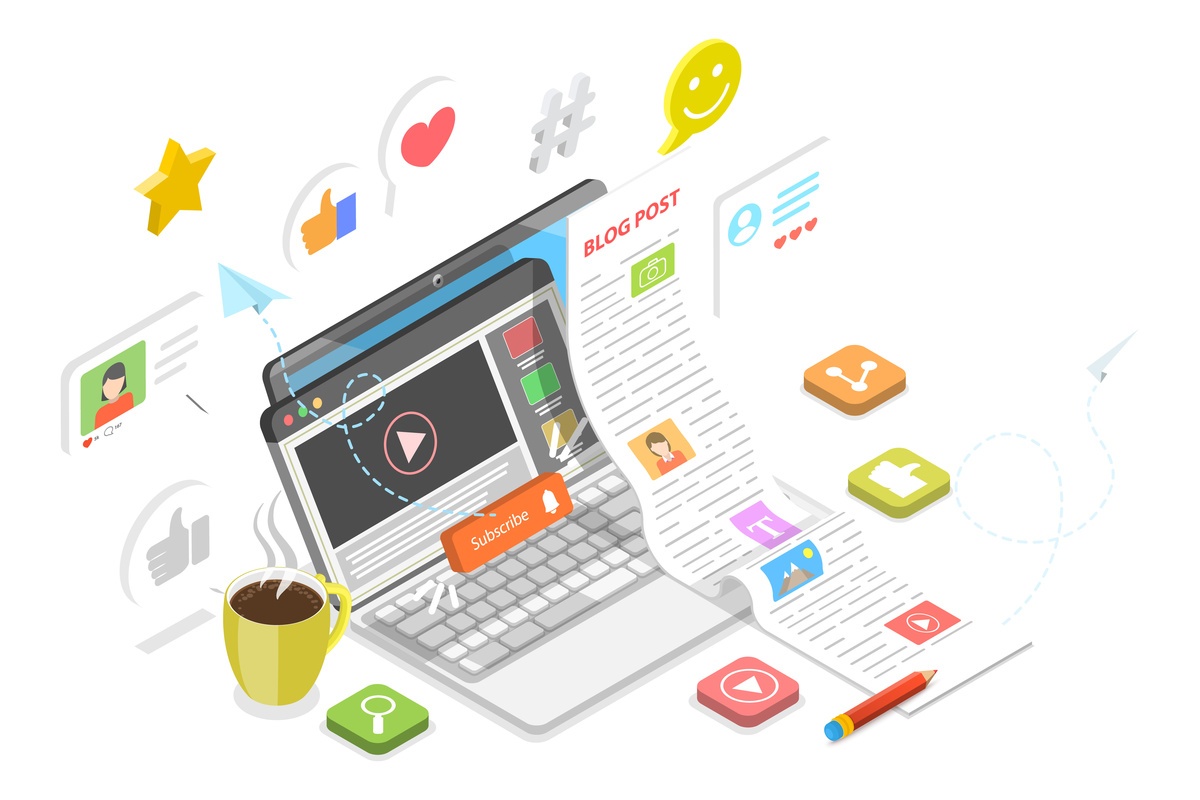 1. Craft an Attention-Grabbing Headline
Your reader will lay their eyes on the headline before they observe anything else, so it must be something catchy that will spark their interest.
Here are a few examples of using attention-grabbing headlines to encourage a reader to clickthrough to read your article:
10 Lessons from Dan Brown on Writing Mystery Novels
5 of the Fastest Animals on the Planet that You Can't Outrun
7 Ways to Diversify Your Income Streams and Fight Inflation
People tend to love listicles, but, ultimately, readers are looking for a topic that captures their interest or solves a problem they are experiencing.
2. Craft Compelling Subheadings
The subheadings are arguably just as essential as the headline. Subheadings must maintain attention and help users to understand the overall content structure, especially if you have written a longer piece. Additionally, many people may skim your article, and the subheadings allow them to easily find the most pertinent information.
3. Include Appealing and Unique Visuals
Visuals are absolutely critical as they improve your posts in several ways:
Visuals can capture attention quickly, especially if they're a bit bizarre.
Visuals are another way to engage your readers and deliver information in a consumable and intriguing format.
Images help people read your entire article by giving them a visual and mental break from the paragraphs of text.
Videos and GIFs are also fun ways to improve your blog post if they make sense given the content.
We recommend capturing your own photos when possible. If you're not able to take your own photos, consider using a resource like Adobe Stock to find relevant images that can complement your content. Additionally, even non-technical users can create stunning graphics using easy-to-use graphic design tools like Canva or Adobe Express.
4. Do Your Research and Reference Credible Sources
You must do sufficient research for the blog post at hand. Blog posts perform much better when data is included that backs up your content. Additionally, users appreciate links to other resources where they can deep dive into a specific subtopic.
Don't forget to properly cite resources and data you used for your article!
5. Find Inspiration from Your Favorite Bloggers
There are some amazing bloggers out there who can inspire you to do your very best work with new ideas for blog formats, complementary visuals, or carefully crafted calls-to-action. When you see an article that you loved reading, take note of what made the blog so enjoyable and see how you can learn from their blogging prowess!
6. Have a Stellar Intro and Conclusion
Your content piece needs to start off with a bang! Likewise, your article should also end in an elegant way that leaves your reader satisfied. For best results, make sure your intro captures readers' attention and encourages them to keep reading to gain the most benefit from your article.
Your conclusion should wrap up key points and direct users where they should go next/how they can take action after reading your article.
7. Incorporate Unique Insight
There's so much content on the web it's critical that your voice is truly adding value to the topic. Be sure that you include your unique firsthand experience, share insights, and, when possible, back up your claims with actionable data.
If you share unique insights that truly benefit your reader, then your readers will be far more likely to come back for future content or follow through on a specific call-to-action.
8. Entertain Your Audience
In addition to delivering educational information, your content must be entertaining! The form of entertainment can vary from jaw-dropping statistics, intriguing visuals, humorous anecdotes, or simple alliterations to help with memory recall.
How you entertain your audience will depend upon what types of content your specific audience enjoys consuming and how your content piece can be shaped to entertain.
Ultimately, the sky is the limit when it comes to getting creative with entertaining your audience.
9. Optimize Your Blog Post for SEO
Incorporate proper SEO (Search Engine Optimization) strategies to help your blog pop to the top of a Google search — or at least on the first page. For this to happen, you will need to optimize your article for SEO. Here are a few quick SEO tips:
Conduct in-depth keyword and topic research with an SEO tool like Semrush before writing your article.
Match your content with the search intent of the reader.
Optimize your article's title, subheadings, meta description, image alt tags, video embed code, and URL structure.
SEO optimization is critical to give your content a fighting chance for ranking within a search engine. Discover more in-depth SEO tips from our team of SEO gurus.
10. Structure Your Blog Post Creatively
There are thousands of blog posts published daily, making it difficult to stand out amongst a sea of writers but a few small tweaks can give you an edge against the competition:
Use multiple visuals where possible.
Use subheadings to organize content and help readers.
Incorporate text formats like bolding, underlining, ordered/unordered lists to make key points stand out.
If your article is very long, consider adding a table of contents for easy navigation.
Creating a stellar blog post is truly part art and part science. Implementing these elements will help you produce work that benefits your business in a multitude of ways - details matter.
11. Establish a Clear and Relevant Call-to-Action (CTA)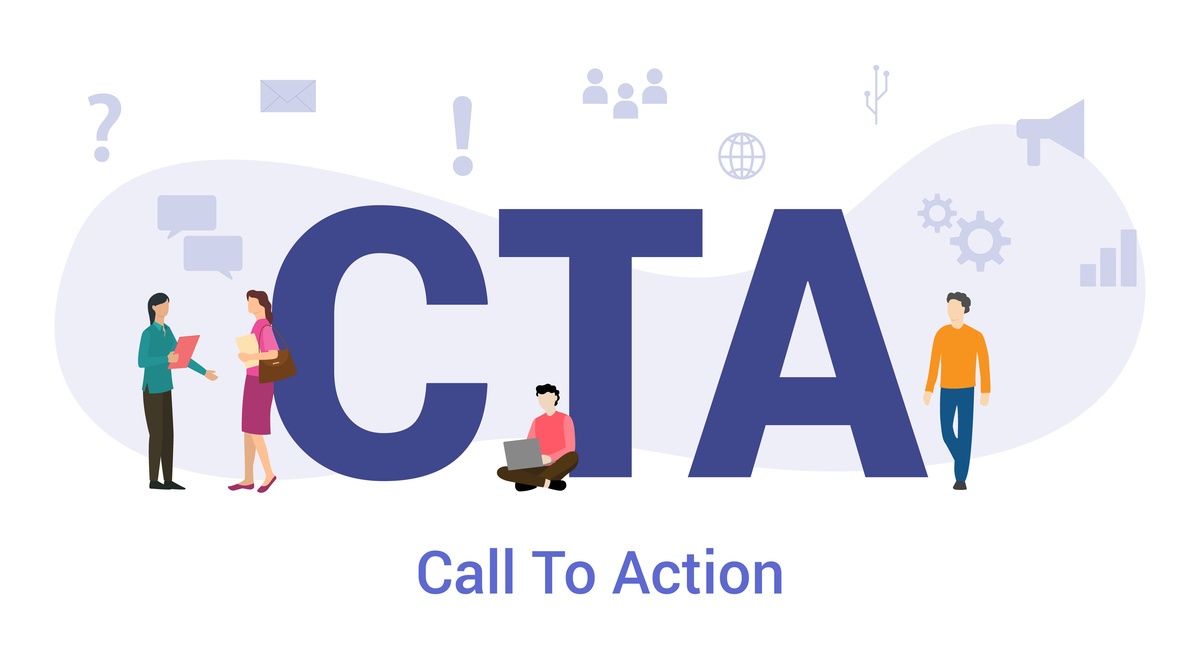 Ensure that your article has a clear call-to-action (CTA) to motivate readers to take the next desired step. Calls-to-action could include sharing your article, subscribing, clicking to read another relevant article, signing up for a free trial, or scheduling a free consultation.
Make sure your call-to-action is also relevant to the content at hand, otherwise your CTA will feel forced and pushy. Your CTA should accomplish your goal while also delivering value to the reader. Check out these 6 best practices for writing an irresistible CTA.
Get More Tips on Content Marketing and Blogging
If you'd like more in-depth tips for your blogging and content marketing efforts, consider signing up for our free monthly newsletter. Additionally, feel free to check out our recommended tools page where we share our favorite software for writing/editing blogs, conducting topic research, performing SEO tasks, and more.
At no additional cost to you, we may receive a commission if you click on some of the links on this website and make a purchase.