4 minutes reading time
(733 words)
What is the Difference Between Managed and Unmanaged Web Hosting Servers?
Reliable and powerful web hosting is essential for your small business website as it keeps your website active and operational, provides support, and sustains it during heavy traffic. Businesses can typically choose between a myriad of options when it comes to web hosting. When evaluating premium web hosting options like a VPS (Virtual Private Server) or a Dedicated Server, you will typically have to select between managed and unmanaged options. To choose the web hosting server solution that is best suited for your small business, it is important to understand the advantages and disadvantages of each.
Keep reading to discover the advantages and disadvantages of fully managed and unmanaged web hosting servers.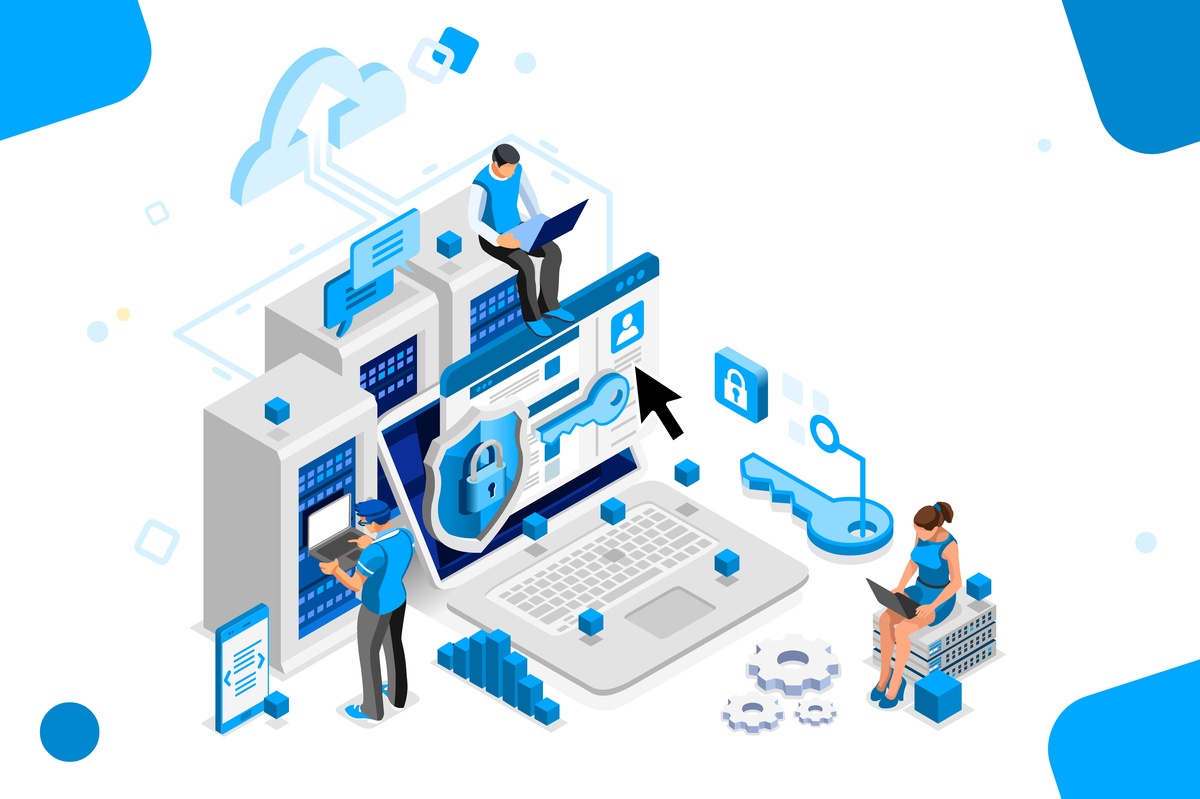 Fully Managed Web Hosting Servers
Fully managed servers are typically preconfigured and come with complete support.
With fully managed servers, the hosting provider typically handles the vital website maintenance tasks such as updates, monitoring, backups, and security monitoring so that you can focus your efforts on other small business matters. Most fully managed setups will still allow you access their pre-configured control panel or contact support for any tweaks you might need to complete.
Advantages of Fully Managed Servers
Easily accessible for non-technical users
Ideal for people with limited programming skills
No need to directly employ server admin professionals
Business owners can focus on other, more important tasks
Support is typically a simple chat, call, or email away
Disadvantages of Fully Managed Servers
More expensive than unmanaged options
Limited access to website security configuration options
Less flexibility when making complex server configuration changes
Unmanaged Web Hosting Servers
With unmanaged web hosting servers, you are in complete control of your server and are also fully responsible for managing your website's security, updates, maintenance, etc.
While unmanaged web hosting servers are typically a much cheaper option than fully managed servers, it is important to understand that website hosting management can be a massive task, especially for a small business. Besides the typical setup and maintenance, you will need to install and maintain scripts, operating systems, and usually configure a control panel (like WHM/cPanel, DirectAdmin, or Plesk). To maintain a functional website, it is important to have a basic understanding of basic server operations and cyber-security practices.
Advantages of Unmanaged Servers
Less expensive than fully managed servers
The user is in full control
Customizations can be made ad hoc by the user
Disadvantages of Unmanaged Servers
Requires server-managing knowledge or an in-house server administrator
It takes more time and effort to maintain
Cannot "set it and forget it"
Limited customer support available
Managed and Unmanaged Website Hosting Server FAQ
Is a Shared Web Hosting Plan Managed or Unmanaged?
Shared Web Hosting plans are their own category of servers. They are arguably classified as fully managed. However, they are greatly locked down in terms of features/functionality, as you are sharing your web hosting server with numerous other websites. You do not have control of your server, nor will you have dedicated processing power for your site.
We typically recommend looking at fully managed VPS options for small businesses as opposed to Shared Web Hosting packages. However, we understand that Shared Hosting options may serve as a starting point for a new business.
If I am getting my first web hosting VPS or dedicated server, should I go with managed or unmanaged?
If you are just starting out with web hosting, we would definitely recommend going with a fully managed web hosting server. When it comes to web hosting, a mistake in security or management can be extremely detrimental and negatively impact your visitors' security and privacy.
Who is the Best Fully Managed Web Hosting Provider?
We may be a bit biased, but we would hands down recommend KnownHost. Between our own websites and hundreds of client websites we've worked on, KnownHost provides the best support and a reasonable cost. They certainly are not the cheapest; however, their customer support and web hosting technology is well worth the cost.
Does Igniting Business Provide Web Hosting Services?
Yes, we do offer Web Hosting services. However, this service is exclusively for clients who used Igniting Business to design their website. If you're looking for some web hosting options for your existing website, we would recommend checking out KnownHost or LiquidWeb.
At no additional cost to you, we may receive a commission if you click on some of the links on this website and make a purchase.