4 minutes reading time
(766 words)
Ways That Small Businesses Can Adopt E-Commerce
While product-based companies have been taking advantage of e-commerce tools for years, if you own a service-based company, you may not be aware of how e-commerce can benefit your business as well. In fact, taking advantage of e-commerce tools can give your business a further reach and streamline your workflow, increasing profits while decreasing time spent managing your business. Keep reading to discover ways your service-based business can adopt e-commerce.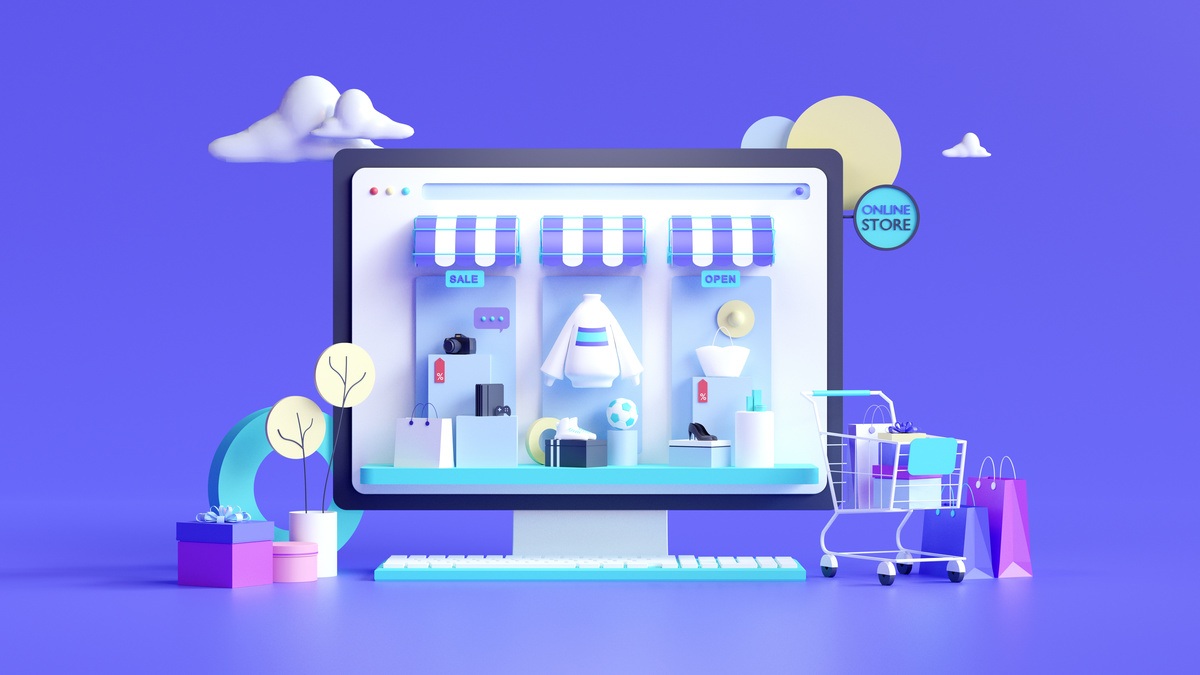 Productizing Your Services
The first step in adding e-commerce to your service-based business is looking at your services from a different angle. If a specific service line can be standardized (with basic options), you likely can adopt e-commerce. The following are just a few examples of how you can "productize" a service:
Online Appointment Scheduling with Payment Collection
If you sell your consulting services on an hourly basis, consider integrating an online appointment scheduling app where your clients can select the desired appointment date and time, length of appointment, and make payment prior to your consulting appointment. Tools like Zoho Bookings can collect payments automatically and integrate directly within your current calendaring system.
Service Packages
Companies ranging from event venues to photographers can sell their packaged services online. Creating selectable packages online also filters out the potential customers who may like what you offer but might not be serious enough to pay your desired prices. Those that are willing to pay for your invaluable services can easily sign up and pay online any time of the day!
Recurring Subscriptions
If your business is not selling some of your valuable services on a subscription basis, you are likely losing critical revenue. Examples of recurring subscriptions include HVAC routine semi-annual maintenance, attorney retainers, lawn mowing service, SaaS, etc.
Online Courses
If you are seen as an industry expert and others would pay for access to your invaluable insights, consider creating an online course. This pre-recorded online course could be purchased online and serve as an additional revenue stream without recurring effort from your team.
The above are just a few ways that service-based companies can productize their service and ultimately sell online to gain efficiency. Let your creativity run wild!
Sell Complementary Products
Having an e-commerce website can also allow your small business to easily sell products that complement the services you offer. For example, a local chiropractor can have their commonly recommended foam rollers, cervical pillows, etc. listed for sale on their website. That way they can quickly refer customers to purchase those recommended products online. A local restaurant or popular event venue can sell merchandise (branded hats, shirts, mugs, etc.) as an additional source of revenue.
You may even be able to avoid keeping a physical inventory by outsourcing your product fulfillment, making selling products hassle-free. E-commerce tools like Shopify can automatically track sales and keep records for accounting purposes, making selling products in addition to your services easier than ever.
Benefits of Adding E-Commerce as a Sales Channel
A well-designed e-commerce website can help to streamline productivity and make it easier to run your small business. There are multiple factors of an e-commerce website that can help your small business, including:
24/7 purchasing availability via your e-commerce website
Minimal effort accounting with sales and inventory reports
Online payment options with recurring billing
AI-enabled customer service desk options
Easy social media integrations for additional visibility
Customer loyalty programs
Streamlined online appointment scheduling and billing
Contact Our E-Commerce Website Design Experts
If you are considering implementing e-commerce tools into your business practice, we want to help. At Igniting Business, we offer web design, marketing, and SEO services to help your small business thrive. We feel that small businesses often have trouble getting that initial push or next step that unlocks significant growth. Igniting Business would like to serve as that spark that ignites your business into the next phase of growth.
For more information regarding our e-commerce design services, or to schedule a complimentary consultation to learn more about how adding e-commerce to your web presence can benefit your small business, contact our team today!
Need a DIY Solution?
If you are looking to jump into e-commerce on your own, you can try the excellent e-commerce platform, Shopify. If you need some help, contact a Shopify Partner and expert.
Also, if you are looking to sell your consulting services via an online booking tool, try out Zoho Bookings which can integrate with your existing calendaring system and simultaneously collect payments online.
At no additional cost to you, we may receive a commission if you click on some of the links on this website and make a purchase.