4 minutes reading time
(743 words)
How a Quality About Us Page Can Help Boost Your SEO
An "About Us" page on your website can be an incredibly powerful tool for boosting search engine optimization (SEO). Your About Us page provides valuable information about the business that gives customers and visitors necessary insights into the company's mission, values, and purpose. As a result, it helps build trust and credibility with potential customers, which can lead to increased conversions and sales. Keep reading to discover how a well-written and expertly designed "About Us" page can help boost your SEO.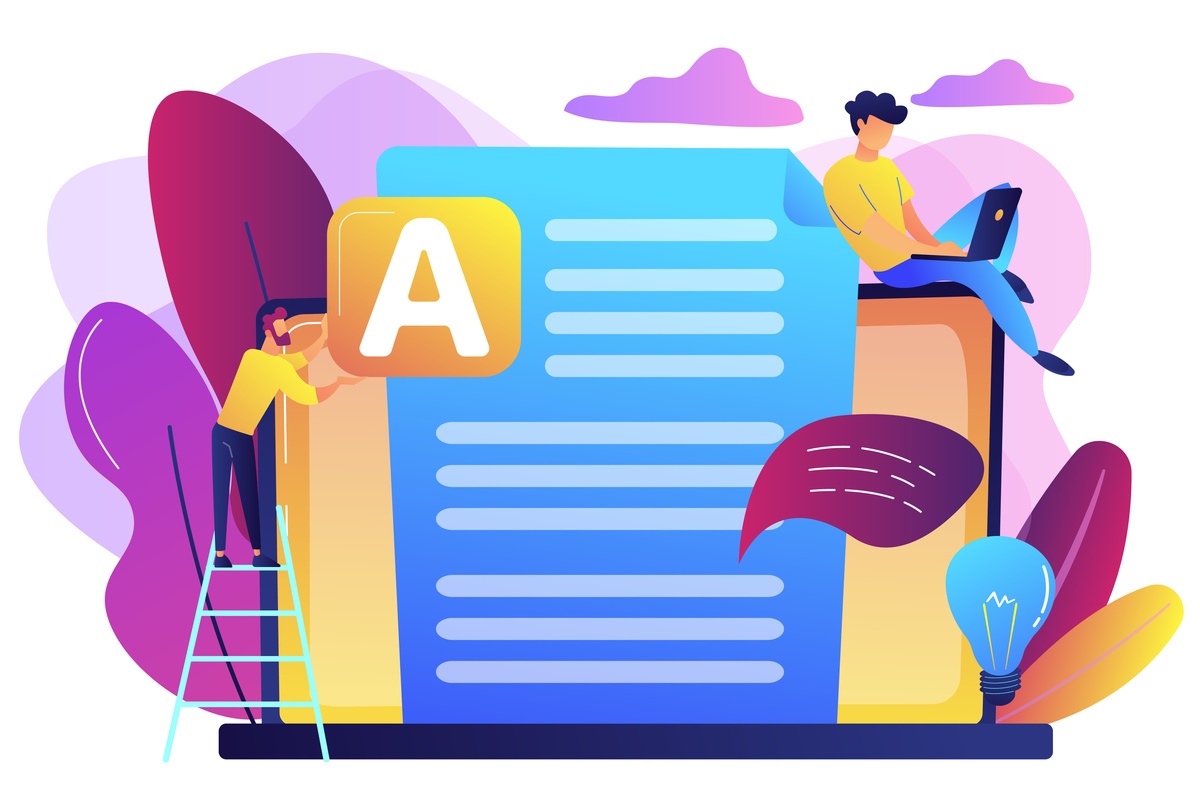 1. Fosters Brand Transparency
An About Us page provides a platform for your business to explain your goals and ideas and provide high-level information about products and services. This gives customers a better understanding of what to expect from you when engaging with your business online.
This transparency also allows search engines to verify that the website belongs to a real business entity. Therefore, ensure your About Us page contains accurate information regarding the company name, contact details, address, hours of operation, customer service details, and other relevant data points.
2. Shares Values with Customers
An About Us page provides further insight into your company's values and beliefs. These insights give customers a better understanding of what it will be like to work with your company, which allows them to make more informed decision of whether or not your company will be a good fit.
Your content can demonstrate that your company has been built upon strong moral foundations and that you are committed to delivering both quality products and services, as well as stellar customer service, for your customer base.
3. Connects Your Brand with More Customers
An About Us page can help you build strong connections with more customers through storytelling techniques. Creating exciting stories about how your business came into being or why you do what you today serves as great engaging, memorable, and emotive content to your readers. Communicating your company's story allows potential customers to feel closely connected to your business, creating stronger relationships between your brand and your target audience.
4. Boosts E-E-A-T
Your website's About Us page helps boost your E-E-A-T (Experience, Expertise, Authoritativeness, and Trustworthiness). Websites with high levels of E-E-A-T tend to rank higher on SERPs because Google algorithms favor authoritative websites over those lacking expertise or trustworthiness amongst users.
One of the best ways of increasing E-E-A-T on your website is by including detailed descriptions of qualifications, certifications, and leadership team bios that showcase how knowledgeable or experienced you are in your specific field. Adding testimonials and case studies can also show other users that you have delivered top-notch results previously, and you will likely do so going forward.
Get Some Help Crafting an Effective About Us Page
An effective About Us page that ensures your site gets the attention it deserves and accurately reflects who's behind the website is critical for improving SEO performance. At Igniting Business, we offer comprehensive SEO solutions, including SEO copywriting services, to help your small business get the recognition you deserve. To learn more about our SEO services, contact our team today!
Recommended Tools to Make Writing a Killer About Us Page Even Easier
If you simply need some extra tools to improve the design or content of your About Us page, you should check out these resources:
If you're not sure what to write on your about us page, consider using a keyword and topic research tool like Semrush. Semrush can help you understand what topics and keywords potential customers are using and conduct competitor research. You can sign up for a free trial of Semrush on their website.
Would you like to know how people are engaging with your About Us page including what they click on, what content they view, and more? Consider using a Conversion Rate Optimization (CRO) tool like Zoho PageSense. With a CRO tool, you can even run A/B tests on your About Us page to see which versions of your content lead to your desired outcomes.
Nothing screams low quality more than spelling and grammar errors on your About Us page. Double check your grammar, spelling, writing style, and tone with a dynamic writing assistant like Grammarly, which even has a free package available! As a heads up, even search engines check the quality of your pages, which includes spelling and grammar issues.
At no additional cost to you, we may receive a commission if you click on some of the links on this website and make a purchase.