6 minutes reading time
(1102 words)
Google Optimize Alternatives for Conversion Rate Optimization and A/B Testing
Digital marketing is an ever-evolving industry. In order to remain competitive, it's important for businesses to stay up-to-date on the latest trends and tools. One of the most important aspects of digital marketing is conversion rate optimization (CRO). CRO involves tracking website visitors' behavior and testing various changes on a website through A/B testing to determine what works best for customers. Google Optimize is one of the most popular platforms for this type of testing.
However, with the announcement that Google Optimize will permanently shut down on September 30th, 2023, it is important to consider alternatives for conversion rate optimization (CRO) and A/B testing. Two popular Google Optimize alternatives that we use and recommend at Igniting Business are Zoho PageSense and Hotjar. Keep reading to learn more about what makes Zoho PageSense and Hotjar great CRO tool alternatives to Google Optimize.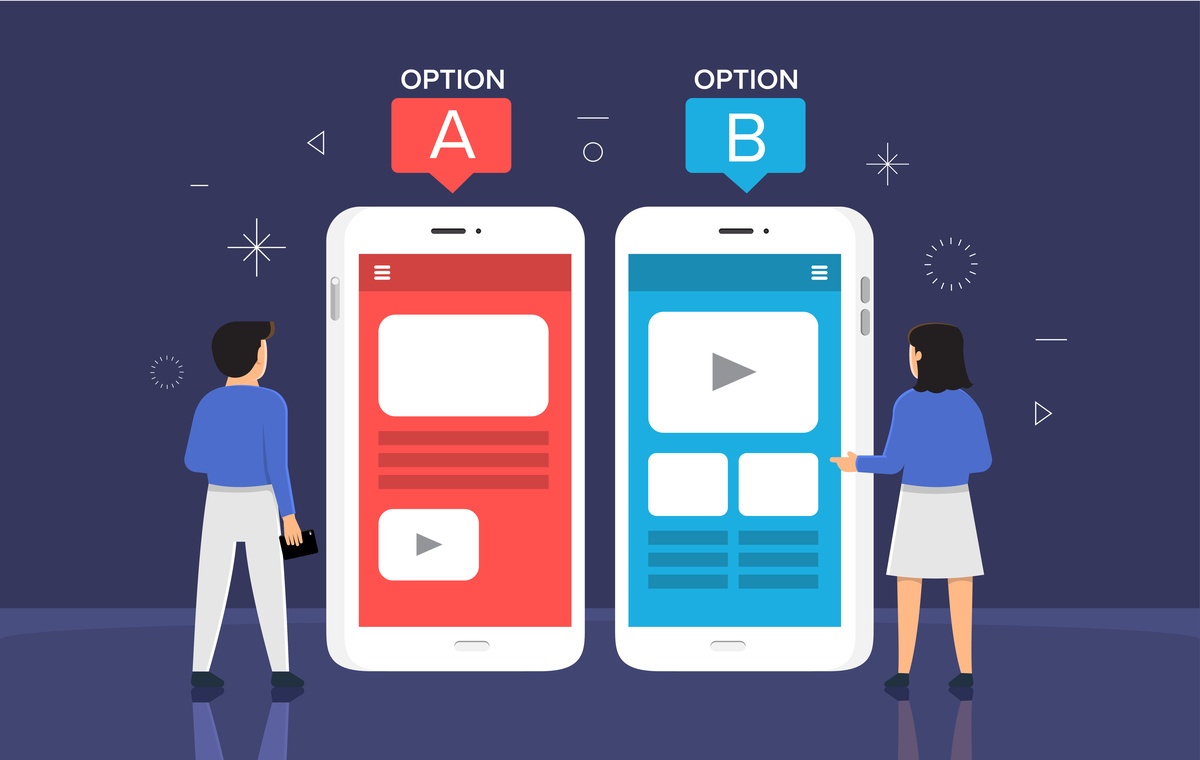 Zoho PageSense
Zoho PageSense is a conversion optimization and personalization platform that offers many advanced features, including:
A/B Testing: Zoho PageSense allows you to create multiple versions of elements on your website and test them against each other to determine which version performs better. For example, we use A/B testing to test different calls-to-action or button placement to see which leads to a better conversion rate.
Heatmaps: Zoho PageSense can capture heatmaps that show you where visitors are clicking and how far they are scrolling on your website, which helps you to identify the most engaging and effective parts of your website.
Goals and Funnel Analysis: With funnel analysis, you can see how visitors navigate through your website and identify areas where they drop off or abandon their session. You can combine funnel analysis with defining ideal goals and tracking how those are accomplished individually or as a part of a larger funnel. Additionally, you can segment goals to understand what user demographics or by specific marketing channels are generating the desired goal completions.
Session Replays: As one of our favorite features, Zoho PageSense allows you to anonymously record visitor sessions and replay them to see how visitors interact with your website. Session recordings allow you to see the visitors flow as they complete goals and how they interact with various elements of the design.
Form Analytics: Form analytics helps you to understand how visitors interact with your forms, including which fields they fill in, which fields they skip, and how long it takes them to complete the form.
Personalization: Zoho PageSense also allows you to create personalized experiences for different visitor segments, including location-based targeting and behavior-based targeting. With personalization growing in popularity on the web, this is one of the features of Zoho PageSense needing the most improvement in our opinion.
Integration: Zoho PageSense integrates with a range of third-party tools, including Google Analytics, Google Tag Manager, Google Ads, Intercom, and more, to provide a comprehensive view of your website's performance.
In our experience, Zoho PageSense shines in its value and features for the money spent. Additionally, it has excellent and very easy-to-use A/B testing features.
Hotjar
Hotjar is an intuitive, user-friendly CRO platform that can be used to optimize web pages for conversions. It offers easy setup and implementation with minimal coding knowledge required, making it perfect for users who don't have coding experience. Its features include:
Conversion Funnels: Hotjar provides a conversion funnel analysis tool that allows you to see how users navigate through your website and identify areas where they drop off or abandon their sessions. You can use the conversion funnel tracking to identify areas needing improvement within your website's user experience.
Heatmap Technology: The heatmap technology provides detailed visualizations of user behavior on websites and landing pages. By analyzing clicks, taps, mouse movements, and scrolling patterns, marketers get deeper insights into how visitors interact with their content, which helps them identify areas for improvement or changes that could increase conversions.
Extensive Library of Reporting Tools and Third- Party Integrations: The library of reporting tools, in combination with the conversion funnels, makes it easy to measure return on investment (ROI) and make informed decisions about future investments or strategies. Additionally, Hotjar has one of the most robust lists of third-party integrations ranging from Google products (Google Analytics, Google Ads, etc.) to third party services like Hubspot, Shopify, ClickFunnels, SalesForce, Zapier, and many more.
Surveys and Feedback: Hotjar allows you to create on-site surveys and feedback polls to collect insights from your users. You can also target specific user segments and ask follow-up questions based on their responses.
User Recruitment: As a step up from standard surveys and feedback, Hotjar offers a very unique user recruitment feature that allows you to recruit users for user testing, surveys, or interviews directly via your website. This streamlines collection of a deep level of consumer feedback which can inform critical optimization decisions.
Hotjar is an excellent CRO tool and has highly customizable session recording and heatmapping software. Where it stands above the rest is in its ability to also gather firsthand data from visitors, which can be extremely valuable.
Do These Platforms Offer Free Packages?
Although these two services are paid solutions, there are still some limited free options available with both platforms that can be helpful in the short term while you weigh up which one to go with. However, if you want to take advantage of advanced features, both these platforms offer paid subscription options at various price points depending on the requirements of the business.
We highly recommend using the free trials of the paid versions since that gives you a better idea of the quality and full functionality of both platforms, especially as you compare it to your experience with Google Optimize. You can try out a 15-day free trial from Zoho PageSense. Also, you can use this link to claim an extended 30-day Hotjar free trial (double the length of the normal 15-day trial available on their website).
Find the Perfect Replacement for Google Optimize
Zoho PageSense and Hotjar offer a range of features and capabilities to help you optimize your websites for maximum conversion. They both provide robust tools that can be used to track website performance, identify opportunities for improvement, and increase conversions. While other options are available, these two are favorites at Igniting Business and stand out as powerful and affordable alternatives to Google Optimize.
If you'd like help from experienced professionals in understanding and implementing these strategies into your company's website, don't hesitate to contact us at Igniting Business to help you get started.
At no additional cost to you, we may receive a commission if you click on some of the links on this website and make a purchase.