4 minutes reading time
(728 words)
Why YouTube Influencers Should Use Shopify to Sell Products
In today's digital age, the opportunities for entrepreneurs and content creators to make money online have grown exponentially. By partnering with the robust e-commerce platform, Shopify, YouTube has enabled creators to take their channels to the next level by making it easier than ever to sell products directly to their viewers.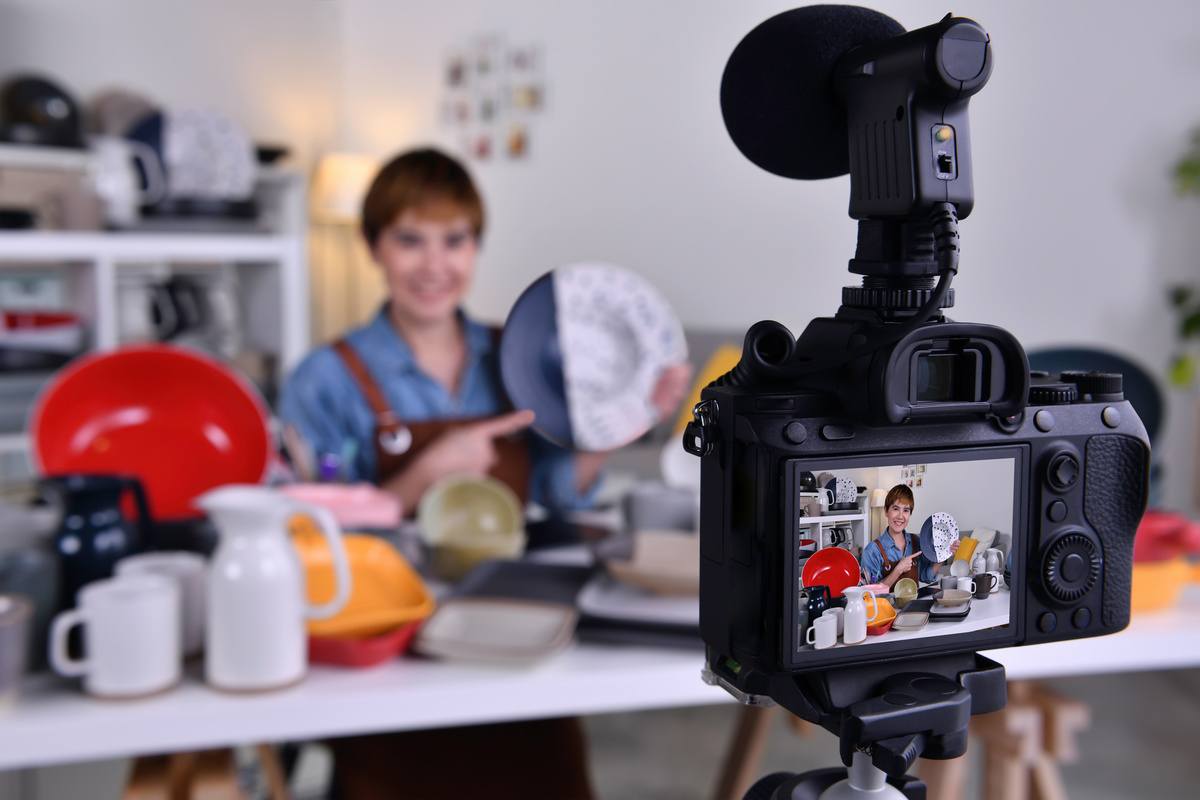 How Shopify's YouTube Integration Works
Through this partnership, YouTube and Shopify have created a seamless way for creators to create and manage a store on their YouTube channel. Once you connect your YouTube channel to your Shopify store, you can start selling products to your YouTube viewers. This process streamlines product display, payment systems, check process, and more.
Not only can you easily list and manage your products, but you can also take advantage of Shopify's powerful analytics and marketing tools. This means that you can track the performance of your products, evaluate customer feedback, see how your YouTube videos are impacting specific product sales, and gain insights into how to market your products best.
Check out this quick demo of the setup process provided by YouTube's official blog: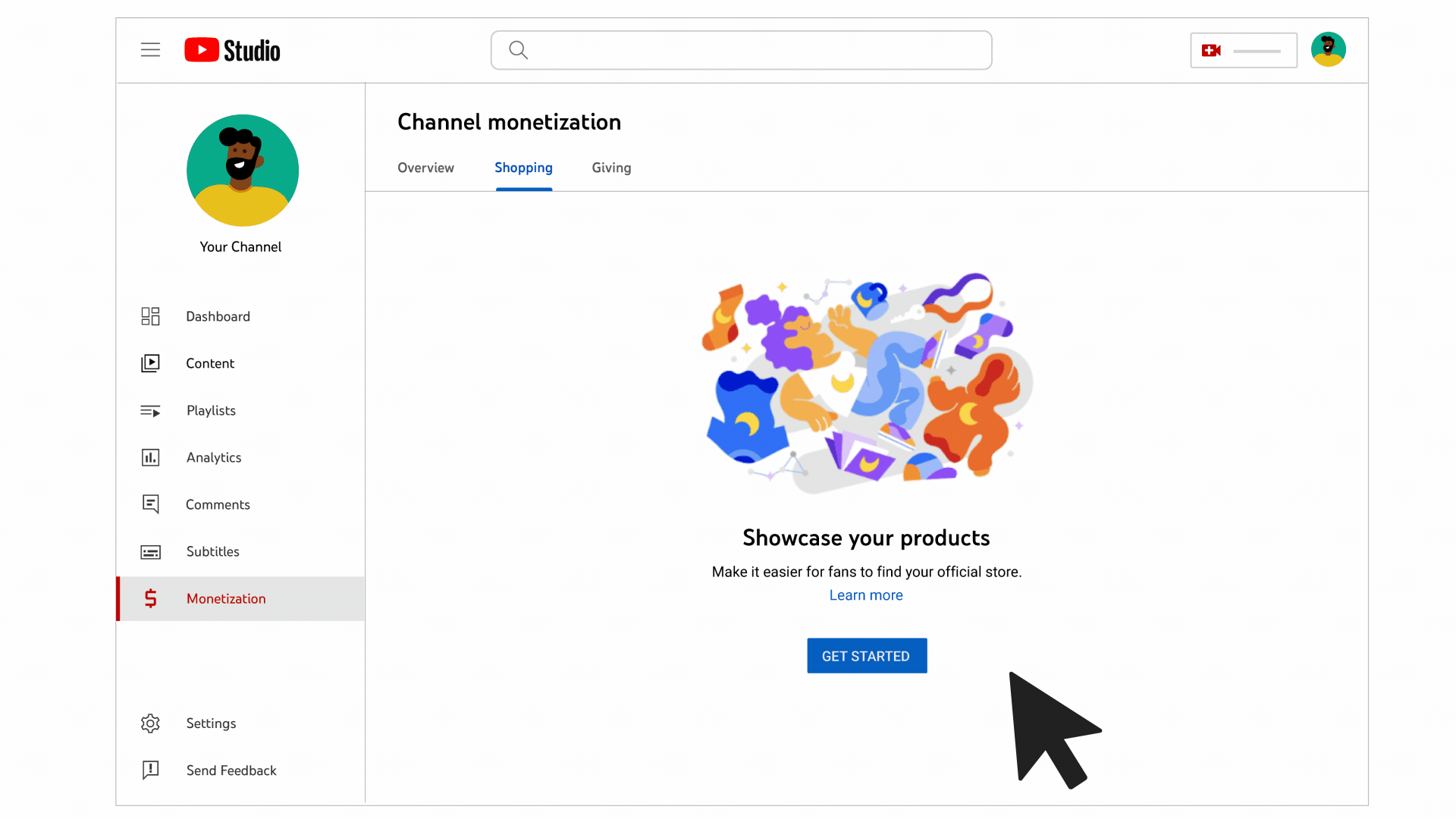 Key Features of Shopify's YouTube Integration
YouTube Store Tab Synced with Your Shopify Website
As part of this integration, you can select products to be displayed within a 'Shopping' tab that shows directly on your YouTube channel. Product details and inventory are synced with your Shopify e-commerce website.
Onsite Checkout
With this new onsite checkout feature, creators can tag relevant products, offer their fans exclusive merchandise, and collect payments through a streamlined checkout process, all without leaving YouTube. This provides a more seamless shopping experience for your customers, especially for easily selling products during live streams.
Integrate Products Directly Within Videos
In addition to featuring products within live streams, channels can also select to display a carousel of related products directly within videos uploaded to YouTube. This gives a tremendous boost of visibility for your products directly where your audience is already spending time watching your videos.
Eligibility Requirements for YouTube Shopify Integration
Note, by default not all YouTube channels are eligible for this integration. To utilize Shopify's integration with YouTube, you must meet the following requirements from both Shopify and YouTube:
Naturally, you must have a Shopify store fully configured and ready with your product offerings.
You must have Shopify Payments configured for direct checkout on YouTube. Otherwise, visitors will have to navigate to your online store to complete the checkout.
Additionally, for US customers, you must have Buy on Google setup so they can checkout directly on YouTube. Otherwise, they will have to visit your online store to checkout.
Your YouTube channel account email address must match the email address you use for your Google Sales Channel.
Your YouTube channel must have at least 1,000 subscribers.
Your YouTube channel must be approved for monetization.
You must be in a country where the YouTube Partner Program is available.
If your YouTube channel is a music channel, then you must ensure that your channel is marked as an Official Artist Channel. Technically, Official Artist Channels may be eligible without hitting the 1,000 subscriber minimum requirement.
Your YouTube channel must not be marked as "Made for Kids" or have a significant portion of your videos set as "Made for Kids."
Your YouTube Channel must not have a significant number of videos that violate YouTube's monetization policies.
Your YouTube channel must not have any strikes for violating YouTube's Hate Speech Policy and Community Guidelines.
How to Connect Your Shopify Store to Your YouTube Channel
Before connecting your Shopify store to your YouTube Channel, be sure that you meet the eligibility requirements mentioned in the previous section.
If you meet the eligibility requirements, use these instructions for setting up the YouTube channel integration. If you run into any issues with configuring the YouTube integration with Shopify, you can reach out directly to Shopify support or contact a qualified Shopify Partner.
Contact Our Shopify E-Commerce Design Experts
At Igniting Business, we are a proud Shopify Partner and offer comprehensive Shopify e-commerce design services that can provide your YouTube store with a dynamic online presence. To learn more about our Shopify e-commerce design services, contact us today! For more marketing and e-commerce tips, subscribe to our newsletter!
At no additional cost to you, we may receive a commission if you click on some of the links on this website and make a purchase.