2 minutes reading time
(452 words)
Top 5 Web Design Trends of 2023
Popular, upcoming website design trends often reflect new and emerging technology as well as societal trends. Sometimes those trends are cyclical, meaning we've likely seen them before, especially when you've been doing web design as long as we have! Implementing new design trends into your small business website can help to ensure your small business stays relevant and ahead of the competition. Keep reading to discover five website design trends of 2023.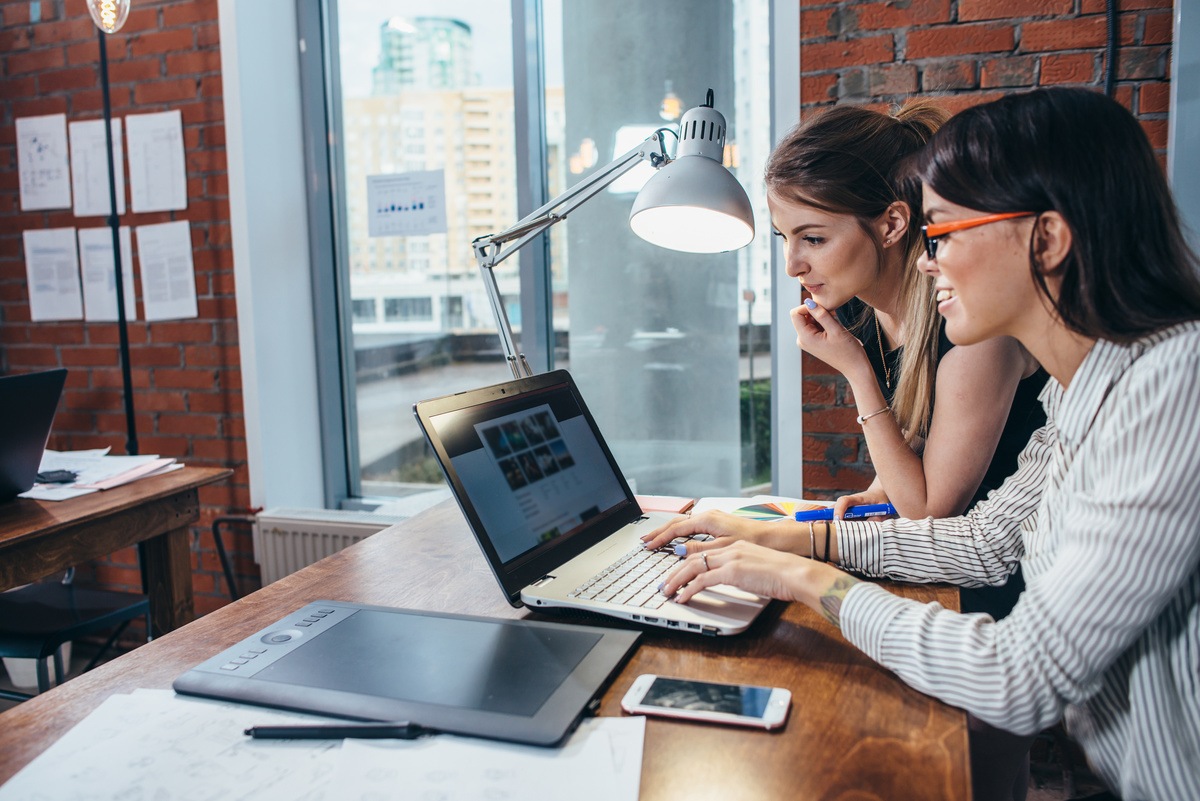 1. Animated Reveals
Hover animations have long been beneficial for discreet micro-interactions that keep the visitor interested but not actively involved. However, in 2023, many websites will start to use hover animations to the fullest, turning everyday page items into eye-catching reveals.
2. Overlapping Visual Elements
Overlapping text and elements, making up more of an asymmetrical design, is expected to make a large appearance on websites of 2023. Although this trend will sacrifice some immediate readability, the movement-based animation will make the effect temporary. You'll notice that many of these overlapping elements will change in position slightly across the x or y-axis as you scroll up or down the page.
3. Interactive Elements
We are continuing to see websites leveling up their interactivity with visitors. Interactivity could be focused around revealing content based on a user interaction that indicates they want to learn more. Alternatively other interactive elements include industry specific calculators (e.g. a home renovation calculator), live chat systems, accordions, clickable tables of contents, and more.
4. Bold Typographic Layouts
Another website design trend expected to emerge in 2023 will be the resurgence of large font styles used to gain the visitors attention. With screen sizes continuing to grow in the workplace and smartphone users scrolling through content faster than ever, bold fonts will quickly capture the visitor's attention, encouraging them to stay on the page.
5. 90s and Y2K Design Elements
The previous year's web design trends saw a surge in 90s retro, expressing a collective yearning for the innocence of the early internet. That trend appears to be continuing in 2023, with 90s and Y2K design elements, such as bright shades, neon colors, glows, textures, and asymmetric designs, becoming increasingly popular. However, these effects, if executed poorly, may actually cheapen the look of your website.
Contact Our Web Design Experts to Keep Your Small Business Ahead of the Competition
Whether your small business is looking to create a new website or you are ready to update and modernize your existing website, our website design experts at Igniting Business can help! We offer quality web design services tailored to meet your small business' budget and needs. To learn more about our web design services, contact us today! For more web design tips and trends, subscribe to our newsletter!