2 minutes reading time
(314 words)
6 Essential Details to Have on Your Small Business Website
Having a 'modern' website can be a daunting concept for a small business. Website trends and technologies continually evolve, making it easy to feel as if you've fallen behind as a small business owner. With so many different web design trends out there, it can be difficult to decipher what your small business website truly needs to succeed.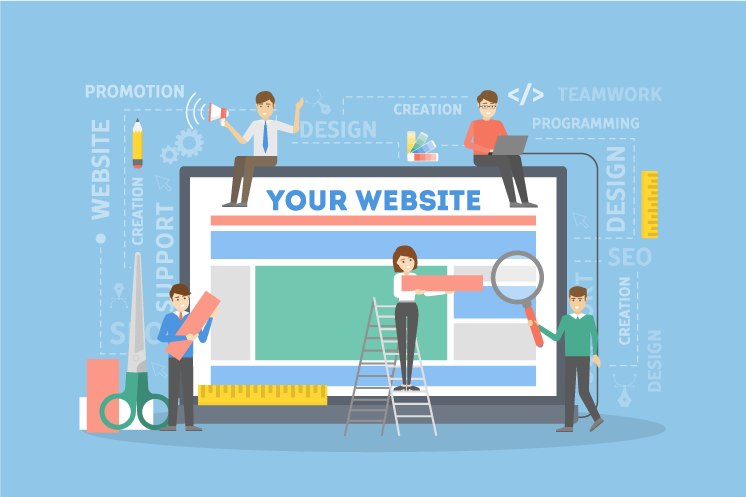 While rotating banners, menu animations, and other design techniques can look nice, you don't want them to prevent your potential customers from easily accessing the information available on your site. If your information is hard to find, or not available at all, viewers will quickly redirect their attention somewhere else.
Details You Should Include on Your Small Business Website
Most consumers use search engines to find specific products or services. Thus, it's important to ensure the information your potential customers are searching for is provided on your website. Essential details you should have on your website include:
A quick summary of your business, products, and/or services.
Your business address (or addresses if you have multiple locations). You can even include a map on your contact page so your customers and potential customers can easily look up your location and/or directions.
Your phone number. It's also handy to have the phone number clickable for visitors accessing your website via their mobile device.
Your business hours.
A contact form so customers can easily submit questions or information without having to call you.
A "hook" to provide more information and grab their attention.
Contact Our Web Design Experts
At Igniting Business, we know how essential a modern, responsive, and optimized website is in bringing more potential customers to your door and strive to provide small businesses with the tools they need to succeed. If your small business is in need of a website redesign, or to learn more about our responsive web design services, contact our web experts today.