2 minutes reading time
(330 words)
4 Benefits of Using Shopify for Your Small Business E-Commerce Site
E-commerce has changed the way people shop in recent years. According to Statista, e-commerce accounted for $2.8 trillion in sales in 2018 and is predicted to hit $4.8 trillion by 2021. Even if you are a small business owner, implementing an e-commerce platform onto your website can bring about many advantages and opportunities.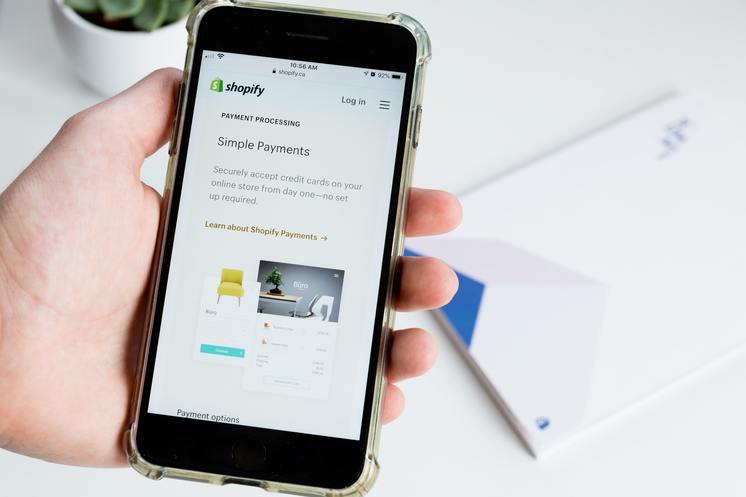 There are numerous e-commerce solutions that offer many different functionalities including: Magento, Shopify, WooCommerce, Wix, etc. Among them, Shopify is the biggest in terms of revenue and popularity. In 2019, Shopify bypassed eBay to become the second-largest e-commerce platform on the planet, behind Amazon, according to CNBC.
Benefits of Utilizing the Shopify Platform
If you're looking to set up an e-commerce site, the Shopify platform is an excellent choice for a number of reasons.
Affordable. The cheapest plan is only $9 per month, and it's applicable to people who want to enable selling directly from their existing Facebook account or personal website. If you want a professional store with a custom domain, rates start at $29 a month.
Visually appealing and easy to customize. Once your e-commerce platform is built, you can easily make adjustments to better fit your goals and needs.
Built-In marketing tools. Marketing tools are built-in and easily available so you can save on your efforts to spread the word and promote your brand.
Fulfillment Network. Shopify will be rolling out a Fulfillment Network in the near future, one that is similar to that of Amazon. Small business owners will no longer have to worry about logistics if they outsource to Shopify.
Still have questions regarding your e-commerce venture? Want to leverage the power of Shopify to fast track your online success? Contact our web experts at Igniting Business today! We are proud to be a Shopify partner and design custom e-commerce sites exclusively on the Shopify platform!
At no additional cost to you, we may receive a commission if you click on some of the links on this website and make a purchase.