2 minutes reading time
(375 words)
3 Fundamental Website Mistakes Your Small Business Should Avoid
As a small business owner today, having a well-designed, functioning website is crucial for your success. Even if you have the best products and the smartest service, if your small business website is lacking in any way, you'll fall behind your competition very quickly. Keep reading to discover three fundamental website mistakes you should avoid if you want your small business website to thrive for the long term.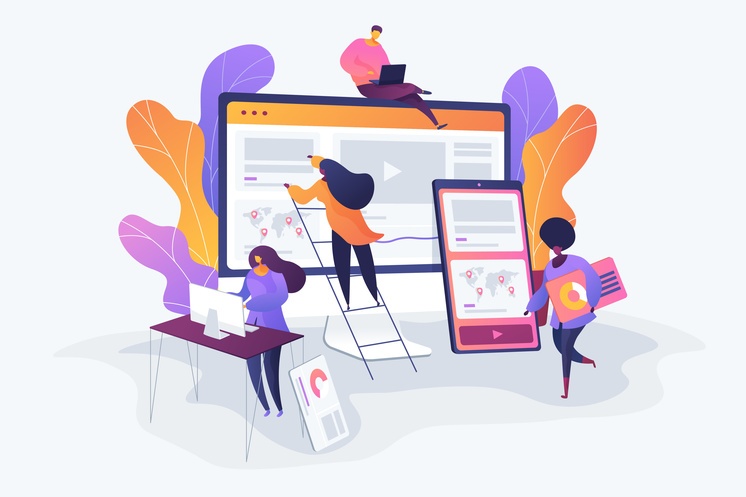 1. Choosing a Confusing Domain Name
Choosing a poor or confusing domain name can lead to a decrease in user interest and low web traffic. If you want to cultivate repeat business, it's important to ensure your domain name is clear and memorable.
Tips for Choosing a Good Domain Name
Keep it Short and Simple – Keep your domain name short and simple to ensure a stand-out domain that is easy to pronounce, spell, and type.
Include Relevant Keywords – Including relevant keywords in your domain name can help consumers identify your website within search results.
Reflect Your Brand – Reflecting your brand within your domain name can help your small business gain recognition and increase web traffic.
Match Your Company Name – If possible, consider obtaining a domain name that is the same as your company name, or as close to it as possible.
2. Poor or Low-Quality Logo
Aside from your website's domain name, the logo is perhaps the most important part of your small business' brand identity and sets the scene for all your future branding efforts. Having a high-quality logo linked to the home page on your website not only provides easier navigation for users, it also helps to reinforce your brand identity.
3. Not Identifying Your Target Audience
Knowing your small business' target audience is just as important in web design as it is in marketing. If you try to appeal to too many types of customers with your web design, you could end up with a disorganized, ineffective website.
Contact Our Web Experts
At Igniting Business, our team of knowledgeable, trustworthy web developers are here to provide your small business with an effective, high-quality website that keeps your small business ahead of the curve. To learn more about our web design services, or to schedule a free consultation, contact us today!