3 minutes reading time
(537 words)
5 Best Practices for Using Apple Business Connect
In a recent blog post, we discussed Apple's revamped Apple Business Connect platform and how it can benefit your small business. With millions of people using Apple products, having your small business listed on Apple Maps and related Apple products is a surefire way to boost your online visibility.
In this post, we'll cover how to use Apple Business Connect. Keep reading to learn several best practices for using Apple Business Connect.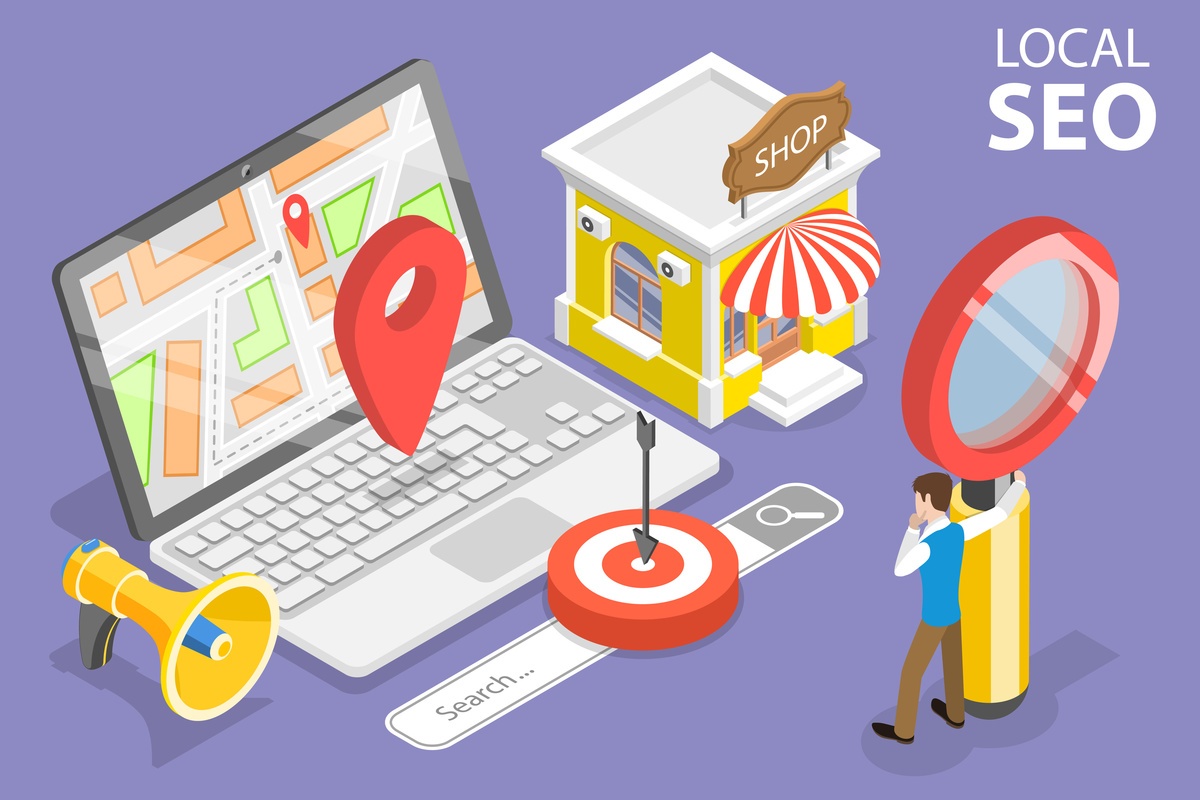 1. Claim and Verify Your Business
The first step to getting the most out of Apple Business Connect is to add/claim your business listing and verify your business. The verification process can take up to 5 days. You may need to provide proof of ownership, such as a valid business license, utility bill, or another legal document that demonstrates your authority over the business. Your staff should also be prepared to receive a verification phone call from Apple as needed.
2. Include Accurate and Complete Information
After claiming and verifying your business, you can then create your place card, upload photos, add your services and/or products, and more. When creating your place card, be sure to provide accurate information about your business, including up-to-date contact details, hours of operation, your business description, and other various attributes or additional features of your business.
The goal for your Apple business profile is that your Apple place card should be fully complete, contain accurate information, and entice users to engage with your business.
3. Routinely Check and Update Your Business Information
Regularly check your listing and keep your company's information up-to-date on Apple Maps, as changes in hours, services, or contact details may occur over time. Regular updates certainly include adding photos of new products or great new improvements at your store. Make sure any updates are reflected accurately and promptly on your place card to keep customers informed of the latest information regarding your business.
4. Utilize Insights and Monitor Activity
With Apple Business Connect, you can monitor your place card activity by reviewing metrics such as search queries, clicks, calls, directions requests, shares, and other engagements to gain insight on how customers interact with your brand online.
Use insights from Apple Maps to analyze customer behavior, track engagement rates, and understand what's working and what may need to be improved.
5. Showcase Special Offers and Events
Apple Business connect allows you to create Showcases to highlight your small business' current activity. You can create showcases to let your customers know about limited offers, new products or services, or upcoming events. Apple's Showcases feature is a great way to utilize more visual real estate on your listing stand out from competitors.
Contact Our SEO Specialists
Apple Business Connect is an incredibly useful tool your small business can utilize to boost visibility and lead more customers to your door.
At Igniting Business, we strive to help your small business get the most out of the latest search engine optimization (SEO) tools and tactics. For more SEO tips, subscribe to our newsletter! To learn more about our ongoing SEO services, contact us today!
At no additional cost to you, we may receive a commission if you click on some of the links on this website and make a purchase.